Bank credit cards offer cashback rewards for purchases in foreign currency, but is the cashback worth it compared to direct savings with the YouTrip card?
When it comes to credit card rewards, there are pretty much two camps. On one side, you have Team Miles, who champions for optimising expenses towards upgrades and discounts on flight tickets. And then you have Team Cashback, which is a familiar concept for most people – getting a percentage of expenses credited back to you.
Bank Cards vs YouTrip Guide:
#1: Earning Miles vs YouTrip Savings
#2: Earning Cashback vs YouTrip Savings
#3: Should I Ditch My Miles Card?
Depending on your lifestyle and preferences, most people choose to subscribe to one or the other, sometimes even both in order to maximise their rewards. And so the debate has raged on for years: Which is better? Miles or cashback?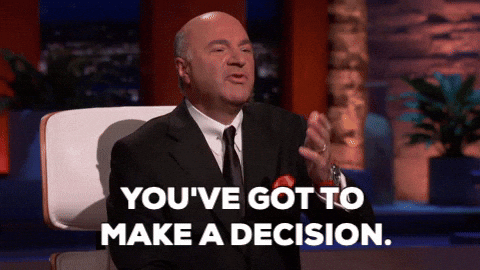 A cursory search online will give you endless breakdowns of the pros and cons of either of these rewards programmes. So we're not going to wade into that. What we want to talk about is where a YouTrip card fits into all of this, especially when you want to buy something in foreign currency – be it in United States dollar (USD), Great British Pounds (GBP) or even Japanese yen (JPY).
In fact, seeing as we've already done a comparison for YouTrip card and miles credit cards, it only makes sense to follow that up with a comparison of savings between its cashback counterpart and YouTrip.
What Are Some Common Cashback Offers?
These are some of the more prominent cashback cards around, let's look at how much cashback they offer per month for foreign currency transactions. Do note that this table may exclude periodic promotions that may be running for these cards.
Credit Card
Cashback
UOB YOLO
0.3% to 3%
(Capped at $60)
DBS Live Fresh
0.3% to 5%
(Capped at S$20 for online spend)
OCBC 365
0.3% to 3%
(Capped at S$80)
Citi Cash Back
1.6%
Standard Chartered Unlimited Cashback
1.5%
Conditions vs Simplicity
While these numbers may seem enticing on their own, they also come with a host of conditions. Many cashback credit cards are known to cap the amount a single user can earn each month, and/or impose minimum spending. This may not be ideal, especially if you're considering to purchase big ticket items on top of your usual expenses. You could miss out on the full amount of savings you were expecting if it exceeds your monthly cap, or if you're not already a big spender in the first place.
Some cards also break up your cashback entitlements into different categories – be it for dining, online spend, transport, etc.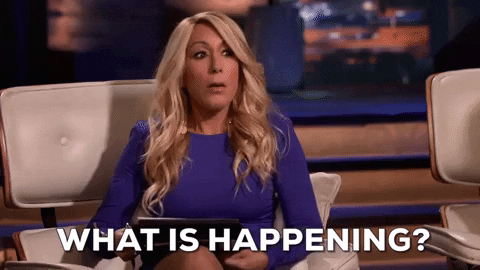 What this means is that if you're really into maximising your cashback returns, you'll have to be vigilant about being on top of which card is best suited for the different categories you're spending in. Not exactly the easiest thing to do, especially if you've got multiple cards to maximise rewards on the different categories.
While there are some cards that have abandoned this sort of complicated approach and simply promote a "no cashback cap, no minimum spend" on rewards, this in turn leads to lower cashback rewards as well. So as with all things personal finance, you'll need to do your homework on the different cards offered and figure which one works best for your needs. While there are lots of benefits to playing the cashback game, you'll need to keep the above points in mind if you want to play it right.
Buying Something in Foreign Currency
Say you've just read our guide to getting a cheaper pair of AirPods from Amazon US, and are looking to get it for yourself.
Since the markups that banks impose on exchange rates can be unclear, we'll exclude that from this calculation, and consider the listed price of US$169 (~S$235.65) from Amazon US based on YouTrip's real-time Wholesale Exchange Rates. This is how YouTrip compares against a typical cashback credit card that charges 3.25% for foreign currency transactions:
Card
Fees
Cashback
You Pay
YouTrip
–
–
~S$235.65
Cashback Card
~S$7.70
(3.25%)
~S$7.10
(3%)
~S$236.25
Foreign Transaction Fees
Even though cashback is awarded, you'll most likely still pay more at the end of the day due to the flat foreign transaction fees charged by the banks – usually a standard 2.8% to 3.25% for bank cards.
Poor Exchange Rates & Markups
What's worse, you could pay anywhere between 7% to 15% extra if you triggered DCC unknowingly. Yes, DCC is still a very real problem, so we've got a step-by-step guide to help you avoid DCC and what to do if you happen to fall into it. This causes unfavourable rates and markups when you spend with bank cards, which leaves a dent in however much you're getting back in cashback. Chances are you'll pay more than just ~S$0.60 extra for your AirPods with a cashback credit card.
Cashback Conditions
Apart from the uncertainty in exchange rates and DCC trap, you'll also need to meet the minimum spend per month on your cashback credit card to qualify for the cashback reward. And if you've already hit your cashback cap for the same category in that month, you won't enjoy any more cashback.
Sounds like too many qualifiers? We know.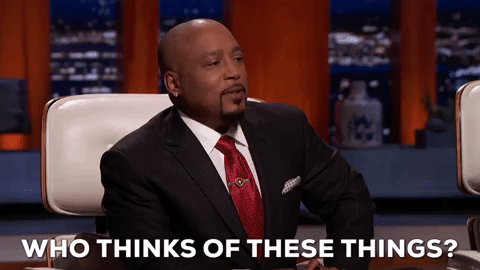 While cashback cards do help you save when spending in your local currency, those savings take a hit when you factor in the additional fees and charges that come with spending in foreign currencies with these cards.
Though nobody's really traveling right now due to the pandemic, more and more people are shopping online, especially on overseas sites where things are much cheaper with better deals. Just like the AirPods, you can get cheaper A&F clothes from the US store, cheaper Muji items from its official store on Taobao, and even cheaper cosmetics on Cult Beauty compared to Sephora.
When you're scoring these great bargains in foreign currency, make sure that you're using the right card to pay for your shopping hauls. Otherwise, your potential savings may just turn out to be extra costs.
Cashback Doesn't Always Mean Savings
You may notice that we've illustrated the AirPods purchase based on a card that offers a relatively low cashback rate, compared to some other cards around. However, this is just to illustrate a broader point: using a cashback card can lull you into a false sense of savings security.
Without doing the math, you may assume that no matter what you spend on, getting cashback beats getting nothing. But this is not always the case.
When you're spending in foreign currency, you'll always need to take into account the poor exchange rates and additional fees you'll be paying first, and then calculating if the cashback is actually worth it.
And if so, why not skip that process and simply avoid those fees entirely? Using cashback cards may seem like a no brainer, but when we're talking about spending in foreign currency, simply whip out your YouTrip card instead.
Read: My Experience Buying From Muji's Official Store On Taobao
Read: ASOS Hack: How to Save Money With GBP Currency
Read: iHerb Hack: How to Pay Less Without Promo Codes
Read: Debit Card Overseas Transaction Fees: Comparison Guide
Read: 5 Popular American Beauty Brands That You Can Buy Directly
Enjoy overseas payment with no fees worldwide!