You can earn miles on your credit card when spending in foreign currency, but is it worth the poor exchange rates and extra overseas transaction fees?
When you first get an air miles credit card, it can almost feel like you're part of some sort of game that never ends. You start to feel like every single purchase you make needs to be optimised for maximum rewards on whichever credit card you're using.
Bank Cards vs YouTrip Guide:
#1: Earning Miles vs YouTrip Savings
#2: Earning Cashback vs YouTrip Savings
#3: Should I Ditch My Miles Card?
The one that gives you the most miles for your buck, the one best suited for everyday expenses or the one that guarantees miles that never expire. All with the promise of offsetting the price of your next flight or maybe even getting a sweet, sweet upgrade to Business or First Class. Sounds pretty great, right?

But what if we were to say that there are actually times when it might be in your best interests to put those cards back in your wallet and use another one instead? Indeed, it's the YouTrip card we're talking about.
And more specifically, we mean using it when making payments in foreign currency, both online and offline. Because unlike the typical miles credit card, YouTrip guarantees that all foreign currency transactions are made with Wholesale Exchange Rates and no transaction fees. But is this worth switching over from playing the miles game? Well, that depends on the type of spender and traveller that you are.

How is Spending in Foreign Currency Different From Day-to-Day Transactions?
So let's break this down. Imagine that you had your eye on a specific pair of shoes. Local retailers don't seem to have them in stock. But finally, after some nifty Google searches, you find an American online store that has them available, in your size, and free shipping to boot. Bingo! Its listed price is US$250. Pretty steep, but you've been saving up. So what does that mean in Singapore Dollars?

You head back to Google and search for the exchange rate. Here's what you might see:

| | |
| --- | --- |
| USD Price | SGD Price Converted by Google |
| US$250 | S$356.23 |
Cool, it's just within your budget. So you add it to your cart, and the site takes you to its payment page where you have to input your credit card details. Here, you might be inclined to use your go-to miles credit card and collect some miles.
How Much Miles Can I Earn From Foreign Currency Spending?
Here's a quick breakdown of some of the popular air miles credit cards in Singapore, excluding any of their ongoing promotions.
| | | |
| --- | --- | --- |
| Credit Card | Foreign Spend Per Dollar | Foreign Transaction Fee |
| Citi Rewards Card | 4 miles | 3.25% |
| UOB PRVI VISA Miles Card | 2.4 miles | 3.25% |
| DBS Altitude Card | 2 miles | 3.25% |
| OCBC 90°N Card | 2.1 miles | 3% |
Some of the best rates offered here for overseas spending range between 2 and up to 4 miles per dollar. While these reward rates may seem enticing in and of itself, some of them also have caps placed on how many points can be earned each month. But more relevant to this article, notice the column next to it. While it varies among the many miles credit cards here, including the foreign transaction fees and unfavourable bank exchange rates, you'll typically end up paying around 3.25% more for your foreign currency purchases.

Are Miles Really Foolproof?
Here's another thing about going all in on miles credit cards – it can be unpredictable. How so?
Some cards, such as those co-branded with KrisFlyer, tie your rewards to a single airline company – which can limit your options when you're trying to score cheaper flight deals.
Not forgetting the conversion fee of about S$25 that you might need to pay when redeeming your points for miles, if you card earns you points instead of direct miles. It's important to keep these in mind, especially with all these fees, and know when it may be in your interest to use your credit card, and when it might not be.

But for now, back to the shoes. Using your miles card now makes your purchase start to look a little different from what you expected to pay:
| | | |
| --- | --- | --- |
| USD Price | What You Expected to Pay | What You Actually Pay |
| US$250 | S$356.23 | ~S$367.81 |
So Are the Extra Fees Worth It?
In the above scenario, that's almost S$12 extra in transaction fees, which you'll not see reflected anywhere until you get your credit card bill for the month. S$12 that, if listed on the checkout page as an additional charge, would make anyone think twice about confirming their purchase. And in case you were wondering, you don't earn any extra miles on these transaction fees.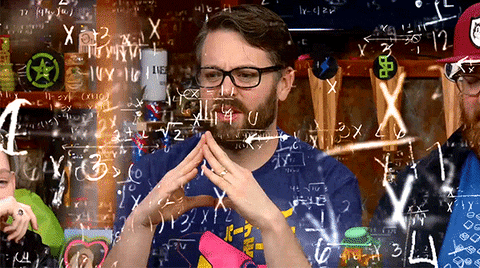 Still, you might think that using a miles card with a high conversion rate makes up for any additional charges, because S$12 doesn't do much to change your miles conversion rate. This is where it gets subjective.
It totally depends on your priorities when it comes to spending and personal finance. Some of us may be willing to pay in spite of those extra fees because the alternative is not getting any miles at all. And if you prefer that feeling of getting closer to a free roundtrip to Japan, or an upgrade to a Business Class ticket to London, you might consider it an acceptable tradeoff. However, the fact is that these fees are also completely unnecessary expenses. You shouldn't have to pay for them.

And make no mistake, these fees can add up. If you frequent overseas online stores, or have digital subscriptions that charge you in a foreign currency, that 3.25% extra which seemed acceptable for a single purchase becomes more significant cumulatively, almost like an additional tax. So when it comes to paying in foreign currency, just know that you can avoid additional fees completely by using your YouTrip card instead.

Before You Start Shopping…
Don't get me wrong, we're not anti-miles. If you're a frequent traveller, and intend to get the perks of redeeming your accumulated miles, you probably already have worked out the best way to use your credit cards. And it can feel really good when you do finally have enough to redeem the rewards.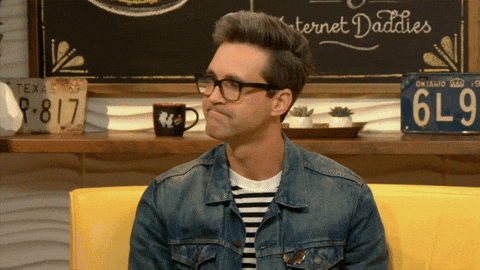 However, if you feel like you shouldn't have to pay extra in order to reap these benefits, you're also completely right. There's a time and place for miles credit cards. Foreign currency payments just might not be one of them.
Read: ASOS Hack: How to Save Money With GBP Currency
Read: Cheapest Animal Crossing: New Horizons Guide
Read: Comgateway Guide: How to Ship From USA to Singapore
Read: How to Buy From Taobao Shopping Guide
Read: Cheaper With YouTrip: 7 Digital Subscriptions & Games
Enjoy a travel experience with no fees worldwide!