Want to get AirPods but they're too expensive in Singapore? Here's a step-by-step guide to get them cheaper from Amazon US instead with freight forwarding!
So you've decided to take the leap of getting your AirPods. But the price on Apple's Singapore website makes you baulk – so what now?
Guides to Cheaper Products on Amazon US
#1: Apple AirPods
#2: iPad Pro
#3: Kindle Paperwhite
#4: Bose Headphones
Well, as a savvy online shopper who brought you ASOS Price Hack, iHerb Price Hack, Cheapest Animal Crossing Hack, and Muji vs iHerb: Cheaper Essential Oils, I'm back again with another trick to get cheaper AirPods from Amazon US. And yes, even after adding shipping costs, it's still cheaper than buying it in Singapore!
Wait, How Much Cheaper Are AirPods On Amazon US?
| | | |
| --- | --- | --- |
| Apple Store Price | Amazon US Price | Savings |
| S$299 | US$169 (~S$241) | ~S$58 |
On the Singapore Apple store, the AirPods with wireless charging case is S$299, while the same AirPods on Amazon US only costs US$169 (~S$241). I've also seen AirPods go as low as US$150 (S$213.90) on Amazon US during sale events – so keep your eyes peeled, fam!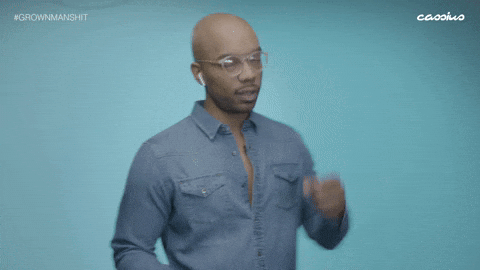 How Do I Access Amazon US Prices?
You'll need to key in a US ZIP code in order to view the price on Amazon US. I used the ZIP code 97250, which you can use too! Don't worry though – the ZIP code won't be applied to your shipping address. You just need an US ZIP code to "unlock" the Amazon US prices.
How Can I Ship AirPods From Amazon US To Singapore?
To accomplish this, you'll have to use a a freight forwarder. Personally, I've used Comgateway a couple times since the process is easy and shipping is pretty fast. If you need a little help with that, you can also follow step-by-step here: Comgateway Guide: How to Ship From USA to Singapore.
Based on the package description on Amazon, here's a rough estimate of how much each popular freight forwarder would cost:
Comgateway: US$15.05 (~S$21.50)
vPost: ~S$17.90
ezbuy's ezShip: ~S$7.98
Of course, price isn't everything – you'd also have to factor speed, reliability, and also the amount of insurance coverage. We've already compared all of them for you here: Best US Freight Forwarders Singapore (Agent Comparison) if you need to make an informed decision.
If you're looking for the cheapest shipping option to maximise your savings, ezShip's estimate is ~S$7.98, and in total your AirPods from Amazon US would cost ~S$248.98. That's ~S$50.02 cheaper than buying from an Apple Store in Singapore!
How Do I Set Up My US Shipping Address?
Once you've selected your freight forwarder, simply sign up and navigate to the address portion to find your designated US shipping address.
How Do I Place My Order On Amazon US?
It's almost identical to checking out on Amazon Singapore. However, there are a few things to note.
Add the details of your US shipping address exactly, including the name the package should be addressed to
Make sure you checkout with your YouTrip card, and select your card currency as "USD"
In the rare case of a payment error when paying directly with your YouTrip card, simply just add it to your PayPal account with the correct settings to make payment.
Okay, My Amazon Order Is Placed: Now What?
Depending on the freight forwarder you've chosen, you may need to copy and paste your Amazon order tracking number and details into your freight forwarder account.
This is for the freight forwarder warehouse to inform you when your AirPods have arrived. However, some freight forwarders don't require you to submit your order details and will automatically inform you – so do check what's required on your freight forwarder account!
Yay! My AirPods Have Arrived at the US Warehouse!
Congratulations! Remember to fill in your Singapore home address in your freight forwarder account. The final shipping cost will be calculated here and after you pay for the shipping to Singapore, your AirPods should be with you in no time!
As for warranty considerations, Apple's international warranty policy is rather ambiguous – its terms & conditions state that warranty service in Singapore is not applicable for US products, but there are online discussions that say it's possible if you actually ask personally in store.
Nonetheless, I'm happy to save ~S$50.02 even if there's no warranty coverage in Singapore. I mean, what are the chances that my AirPods will spoil DURING its warranty period anyway? 😂 But that's just me! If you're a diehard fan of warranties, you may want to triple check its eligibility before committing to a purchase.
Now that you know how to get the best deal on brand new AirPods, are there any other items you wanna see deals on? Let us know in the comments below or drop us a note at editorial@you.co. When shopping for great US online deals, always remember to pay with your YouTrip card to take advantage of Wholesale Exchange Rates for favourable USD rates with no fees or markups!
Read: Muji-Style Furniture That Doesn't Cost a Bomb
Read: Supplements to Give Your Immune System a Boost
Read: Cheapest Animal Crossing: New Horizons Guide
Read: A&F Hack: How to Use VPN For Cheaper Prices
Read: Sephora vs Cult Beauty: Who Has Cheaper Skincare & Makeup?
Enjoy overseas payment with no fees worldwide!