How do I get cheaper prices on iHerb? Here's a step-by-step guide to pay in USD on iHerb to save some money instead of waiting for iHerb promo codes!
When it comes to all things health and beauty, iHerb has been a number one favourite among many – thanks to its huge range of products and affordable prices. However, did you know that you could get iHerb products at even cheaper prices? Hint: no iHerb promo code needed!
Psst, if you haven't heard, we've shared a similar hack for ASOS too – that's right, we've got hacks on hacks son!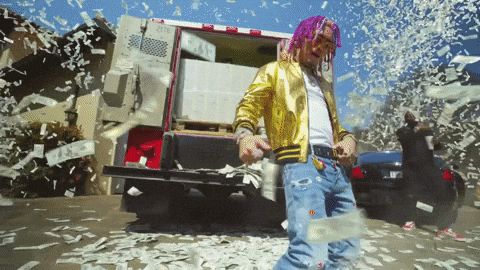 How to Pay in USD on iHerb
Firstly, you'll want to select the globe symbol. Once you do, you'll be able to change your shipping destination, language, and currency. Select "SGD" and then click "USD" from the dropdown menu. Click on "Save Preferences" and you're good to go!
Is iHerb Really Cheaper in USD?
Yup! The price difference varies between items and when you spend more, the savings from the price difference do add up.
When shopping on iHerb, you can also key in the amount in USD into your YouTrip app to check the live USD to SGD exchange rates, and you'll see exactly how much you'll be able to save.
1. C4 Pre-Workout
If you're looking for that little extra kick to complete your HIIT workout, C4 Pre-Workout is right up your alley. Reviews state that it's potent, and definitely very effective. Just make sure you don't take too much though – some reviews have also claimed that when taken in excess, it might just give you the jitters.
| | | |
| --- | --- | --- |
| SGD Price | USD Price | Savings |
| S$101.80 | US$70.57 (~S$100.54) | ~S$1.26 |
2. Asutra Scrub The Day Away
Asutra Scrub The Day Away is said to be an great way to unwind with aromatherapy, while getting baby soft skin at the same time. At the affordable price, there really isn't much to complain about!
| | | |
| --- | --- | --- |
| SGD Price | USD Price | Savings |
| S$32.36 | US$22.43 (~S$31.96) | ~S$0.40 |
3. California Gold Liposomal Vitamin C
Vitamin C is kind of magical, isn't it? It not only helps with the cold and flu, it plays a huge role in maintaining your immunity as well! With this Liposomal Vitamin C from California Gold Nutrition, you get to enjoy taking Vitamin C without swallowing large, chalky pills.
| | | |
| --- | --- | --- |
| SGD Price | USD Price | Savings |
| S$50.49 | US$35 (~S$49.86) | ~S$0.63 |
Total iHerb Cart USD vs SGD
To compare total cart during checkout, I've added seven tubs of C4 Pre-Workout in USD on the left and in SGD on the right. Of course, this is just an example to illustrate the possible savings you could get. Or it could be the shopping cart of a someone who likes to buy in bulk.
| | | |
| --- | --- | --- |
| SGD Price | USD Price | Savings |
| S$363.45 | US$251.94 (~S$359.01) | S$4.44 |
And there you have it – iHerb really is cheaper if you choose to pay in USD instead of SGD. Who would have thought that affordable iHerb products could get even cheaper with a currency change? The savings may not be life-changing in one cart checkout, but they certainly add up over time – especially when you're a loyal iHerb fan like me.
When paying in USD on iHerb, remember to checkout with your YouTrip card to take advantage of the Wholesale Exchange Rates! Don't forget to check iHerb Promo Code Singapore for promo codes too. If we've missed out any other iHerb hacks, feel free to let us know in the comments below or just buzz us at editorial@you.co.
🎉 Bonus: S$5 ShopBack Cashback
Stack your iHerb purchases with ShopBack for even more savings – 7% cashback from 3 to 9 June! We've also got you covered with a S$5 sign-up bonus here. 😎
Read: Cheapest Nintendo Switch Guide
Read: Cheapest Animal Crossing: New Horizons Guide
Read: 10 Best Online Grocery Shopping & Delivery in Singapore
Read: 9 Best Women's Activewear Brands: Lululemon, Gymshark, 4505
Read: Foreign Currency Transactions: Earning Miles vs YouTrip Savings
Enjoy overseas payment with no fees worldwide!