Fallen in love with American beauty brands? We've found five of the best makeup, skincare, and cosmetics brands that you can buy directly from the US!
It sucks when a certain highly-raved skincare or beauty brand in the US doesn't ship to Singapore or its Singapore shipping prices are just too expensive. What's worse, the alleged fakes on local e-commerce platforms don't seem to be the next best option.
The good news is that with reliable US freight forwarders like Comgateway, vPost, and ezbuy's ezShip, it's now possible to get our favourite American beauty and skincare brands directly from their online stores – and sometimes it's even cheaper to ship through these 3rd party forwarders!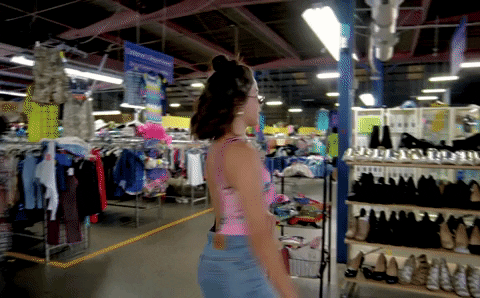 It's time try out a couple of these highly-raved beauty products and see if they really live up to the Instagram baddies hype! For all you know, you might find your new holy grail. 😎
Pro tip: In the unlikely event that you have trouble paying directly with your YouTrip card, simply link it to your PayPal account with the right settings and pay through PayPal!
1. Glow Recipe: For Fruit-Themed Skincare 🍓
What you'll love about Glow Recipe: American-based and K-beauty-inspired, Glow Recipe's belief is that skincare should be fun! Famous for their adorable fruit-themed skincare (Watermelon Glow Sleeping Mask, anyone?), the brand focuses on cruelty-free beauty that harnesses the nourishing properties of fruits to give you great, glowing skin.
Paypal available: Yes
Worldwide shipping: Yes, US$23 (~S$32) for Asia shipping
Price range: US$10 (~S$13.90) for facial cleansers to US$148 (~S$206) for full size skincare sets
2. I Love Nail Polish (ILNP): For Holographic Glitters & Metallics Nail Polish 💅
What you'll love about ILNP: Any nail polish enthusiast will be familiar with I Love Nail Polish (ILNP). This popular brand offers boutique nail polish at great prices in gorgeous, unique shades, which is more than we can say for our drug store brands. Holographic glitters and metallics, anyone? ILNP is also cruelty-free and non-toxic to boot!
Paypal available: Yes
Worldwide shipping: Yes, free with minimum US$200 (~S$278.30) spend
Price range: US$10 (~S$13.90) to US$12.50 (~S$17.40) for a bottle of nail polish
3. Crazy Rumors: For Unusual Lip Balm Flavours 💋
What you'll love about Crazy Rumors: If you find yourself having dry, cracked lips all the time, Crazy Rumors Lip Balm is here to save the day. They've got a large range of vegan, cruelty-free lip balms in fun, unusual flavours like Ginger Ale, Piña Colada, and Spiced Chai. They even have a recently-launched Zodiac collection where each star sign has a different flavour!
Paypal available: Yes
Worldwide shipping: Yes, US$13.95 (~S$19.40) for 14 pieces and below, US$33.95 (~S$47.20) for 15 to 48 pieces.
Price range: US$4.99 (~S$6.90) for individual lip balms to US$13.99 (~S$19.50) for themed lip balm sets
4. Glossier: For Enhancing Your Natural Features 👱‍♀️
What you'll love about Glossier: Glossier is well-known for their unique approach to beauty: by enhancing your natural features instead of covering them! Glossier is probably most popular for their Cloud Paint, a gel-cream blush that's sold in their iconic tubes. They also have a skincare range and body care range if you're looking to pamper yourself without hitting the spa!
Paypal available: Yes
Worldwide shipping: No, use US freight forwarders instead.
Price range: US$9 (~S$12.50) for face cleansers to US$58 (~S$80.70) for skincare and makeup sets
5. The Ordinary: For Affordable Cult Skincare Brand 👩‍👩‍👧‍👧
What you'll love about The Ordinary: Though not exactly an American brand (it's actually 🇨🇦 Canadian!), The Ordinary has gained a massive cult following in the last few years and we just can't ignore it. The Ordinary focuses on affordable, well made skincare with no additional, unnecessary nasties. This means no fragrances, colouring or animal testing!
However, there have been online discussions about potentially fake The Ordinary products on local e-commerce platforms and overseas e-commerce sites. To be safe, we'd recommend you to order from The Ordinary's website directly.
Paypal available: Yes
Worldwide shipping: Yes, US$38 (~S$52.90) flat or free minimum US$250 (~S$347.90) spend.
Price range: US$7 (~S$9.70) for serums to US$34 (~S$ 47.30) for skincare sets
Now that you know how to get these popular beauty and skincare brands, remember to pay with your YouTrip card to take advantage of Wholesale Exchange Rates! Did we miss any popular brands? Let us know in the comments below or drop us a line at content@you.co!
Read: Sephora vs Cult Beauty: Who Has Cheaper Skincare & Makeup?
Read: 8 Self-Care Products Under $25 For You to Treat Yourself
Read: 7 Best Online Fitness Programs: At-Home Workouts 2020
Read: Insta-Worthy Bedroom: 10 Aesthetic Room Ideas & Decor
Read: iHerb vs Watsons & Guardian: Which Is Cheaper?
Enjoy overseas payment with no fees worldwide!