Think Sephora's 20% sale is impressive? Cult Beauty may just blow your mind with even cheaper skincare and makeup all year round – let's compare prices!
Any beauty junkie would be familiar with the earnest waiting for Sephora's most coveted 20% sale. Unless you have Gold tier membership for early access, or is an incredibly lucky individual, cult favourites are almost always sold out.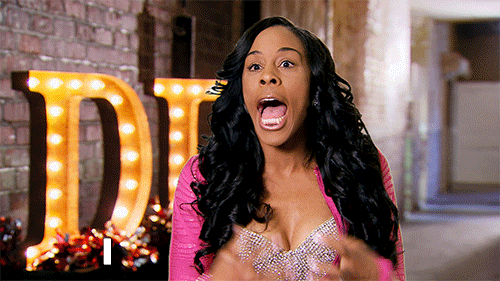 Not to mention, Sephora's website always crashes due to high traffic – goodbye to the items that my quick fingers managed to cart. 😢
Recently, a friend recommended Cult Beauty, an e-commerce beauty website based in the UK that offers international shipping to Singapore. Apparently we can also be exempted from VAT (their version of GST) if we purchase outside of the European Union regions.
Fuelled by my shopaholic tendencies and my very best effort in trying to save money for rainy days, I've decided to compare the prices of my go-to products between Cult Beauty and Sephora Singapore.
Cult Beauty at a glance…
Prices exclude VAT
Free international shipping above £40 (~S$70)
Cheaper than Sephora all year round (and sometimes even cheaper than Sephora's 20% sale!)
Does this mean I don't have to wait aimlessly for discounted skincare and makeup anymore? Sign me up fam.
1. PIXI Glow Tonic
Starting off the first comparison with the most important step in my skincare routine – toning! The PIXI Glow Tonic is enriched with Glycolic acid which helps to exfoliate and brighten up complexion, making it a must-have in my routine.
| | | |
| --- | --- | --- |
| Sephora | Cult Beauty | Savings |
| S$48 | £15 (~S$26.50) | ~S$21.50 |
2. Dr. Jart+ Ceramidin Cream
The Dr. Jart+ Ceramidin cream is one of my go-to products whenever my face feels dry and flakey. I discovered this during my last trip to South Korea and it helped to keep my skin supple during the harsh winter. This cream can be a tad heavy (read: very moisturising!) so it's usually reserved for my night time routine.
| | | |
| --- | --- | --- |
| Sephora | Cult Beauty | Savings |
| S$73 | £29.20 (~S$52.30) | ~S$20.70 |
3. Fresh Rose Deep Hydrating Skin Cream
A cult favourite for moisturisers, the Fresh's Rose Deep Hydrating Skin Cream is lightweight and fast-absorbing, but still packs a moisturising punch to your skincare routine. This is a perfect moisturiser for both day and night use.
| | | |
| --- | --- | --- |
| Sephora | Cult Beauty | Savings |
| S$70 | £29.20 (~S$51.50) | ~S$18.50 |
4. Fresh Black Tea Firming Overnight Mask
Fresh Black Tea Firming Overnight Mask helps to soothe tired-looking skin and restores suppleness while you sleep. This miracle worker mask should be a staple to any night time skin routine, especially if you're pulling a long night for work or school.
| | | |
| --- | --- | --- |
| Sephora | Cult Beauty | Savings |
| S$144 | £64.20 (~S$113.40) | ~S$30.60 |
5. Sunday Riley Luna Sleeping Oil
The Sunday Riley Luna Sleeping Night Oil has been something on my wishlist for the longest time. Enriched with Retinol and blue tansy, this product helps to soothe redness and calm signs of skin stress. If you're wondering what's blue tansy – it's a actually an annual yellow-flowered Mediterranean plant found in northern Morocco. *adds to cart*
| | | |
| --- | --- | --- |
| Sephora | Cult Beauty | Savings |
| S$153 | £70.80 (~S$125.10) | ~S$27.90 |
6. Fresh Tinted Lip Treatment with SPF 15
Introducing my personal holy grail lip balm, the Fresh Lip Treatment comes in 9 sheer tints that's perfect for light makeup days. We tend to neglect sun protection for our lips, which are incredibly sun-sensitive, so the SPF 15 in this lip treatment will help protect your lips from UV rays.
| | | |
| --- | --- | --- |
| Sephora | Cult Beauty | Savings |
| S$36 | £16.30 (~S$28.70) | ~S$7.30 |
7. IT Cosmetic Your Skin But Better CC Cream with SPF50+
IT Cosmetics Your Skin But Better is a lightweight CC cream that gives medium coverage perfect for everyday use. The SPF50+ sun protection is especially great for those who tend to forget their sunscreen before makeup. Like its name suggests, a small pump of goes a long way to giving you a flawless looking complexion.
| | | |
| --- | --- | --- |
| Sephora | Cult Beauty | Savings |
| S$62 | £26.70 (~S$47.10) | ~S$14.90 |
8. NARS Blush
What's not to love about this NARS blush? This pigmented blusher gives you a rosy glow on your cheeks. The best part is that the powder is super fine and doesn't turn patchy when you try to build up the coverage.

| | | |
| --- | --- | --- |
| Sephora | Cult Beauty | Savings |
| S$52 | £20.80 (~S$36.80) | ~S$15.20 |
9. Benefit Precisely, My Brow Pencil
Benefit's Precisely, My Brow pencil promises to give you long wearing and waterproof brows. This is super important to me as I don't want to end up perspiring my brows away during the day. It's ultra-fine tip gives you natural looking arches that doesn't look "coloured in".
| | | |
| --- | --- | --- |
| Sephora | Cult Beauty | Savings |
| S$44 | £18.80 (~S$33) | ~S$11 |
10. NARS Radiant Creamy Concealer
The NARS Creamy Radiant concealer is the only concealer that I've been purchasing repeatedly ever since I first tried it out. Not only does it conceal my dark eye circles from nights of binging on Too Hot to Handle on Netflix, it doesn't crease or oxidise, giving you long-lasting make up throughout the day.
| | | |
| --- | --- | --- |
| Sephora | Cult Beauty | Savings |
| S$46 | £20 (~S$35.30) | ~S$10.70 |
Verdict? Cult beauty is really cheaper than Sephora! I AM SOLD.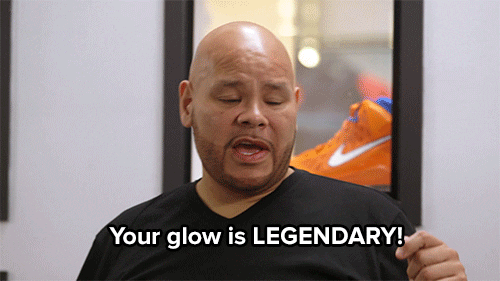 Imagine the amount of money that I could've saved if I had discovered Cult Beauty earlier. While you can't ship certain brands to Singapore, the savings for others products are really hard to pass up – each item is easily S$10 to S$30 cheaper than buying from Sephora.
Nonetheless, you should always do a quick price comparison and make sure you're getting the best prices when doing your skincare and makeup shopping. Also, don't forget to checkout with your YouTrip card to take advantage of the Wholesale Exchange Rates when paying in GBP on Cult Beauty!
*All currency conversion rates are accurate to nearest 10 cents on 29 April 2020 SGT 15:00.
Read: iHerb Hack: How to Pay Less Without Promo Codes
Read: ASOS Hack: How to Save Money With GBP Currency
Read: Cheapest Animal Crossing: New Horizons Guide
Read: 10 Guides & Hacks to Survive Extended Circuit Breaker
Read: 9 Best Women's Activewear Brands: Lululemon, Gymshark, 4505
Enjoy overseas payment with no fees worldwide!