How do I score cheaper Abercrombie & Fitch clothes? Here's how you can use VPN to access the A&F US website for unbelievably lower prices!
Back in the days when we could travel (it all feels so long ago), going overseas to shop wasn't entirely just a case of retail therapy. Sometimes it also just makes financial sense, because while some brands may be available in Singapore, they're just cheaper overseas.
The concept of traveling to another country to shop for cheaper items may seem pretty foreign right now, but what if there was a way to do just that, without actually leaving your home? What if we showed you how you could get the same products from one of the most famous brands on the Orchard Road shopping belt at a much lower price, simply by "visiting" its American store instead?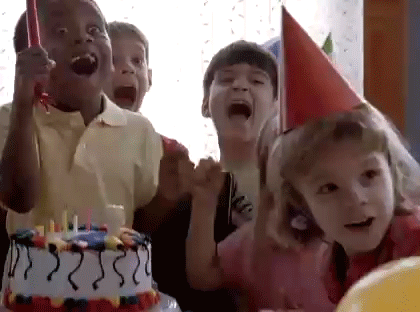 The store in question here is Abercrombie & Fitch – a brand well-known for its range of comfortable and casual wear. We're going to spill the beans on how to get the same A&F clothes for WAY CHEAPER prices – simply by shopping on their US online store instead of its Singaporean counterpart.
Just to illustrate our point, here's a price comparison of the same A&F products from the two stores. You may want to hold on to your seats for this one!
How Much Cheaper is A&F US?
1. Classic Icon Stretch Polo
| | | |
| --- | --- | --- |
| A&F SG | A&F US | Savings |
| S$88 | US$39 (~S$55.20) | ~S$32.80 |
2. 5-Pack Short-Sleeve Icon Tee
| | | |
| --- | --- | --- |
| A&F SG | A&F US | Savings |
| S$112 | US$60 (~S$85) | ~S$27 |
3. A&F Signature Stretch Denim Skinny Jeans
| | | |
| --- | --- | --- |
| A&F SG | A&F US | Savings |
| S$144 | $78 (~S$110.50) | ~$33.50 |
Assuming you're buying all three above from the A&F US online store, the savings accumulate to about S$93 – almost 30% cheaper than the A&F SG online store!
How Do I Ship A&F US to Singapore?
The A&F US online store only supports domestic shipping, but that's not a problem at all. Thanks to freight forwarders, you can simply sign up with any US freight forwarding service to get a US address and do your US online shopping with ease. If you're wondering which service is the best, we've already compared all of them for you: Best US Freight Forwarders Singapore (Agent Comparison) – you're welcome!
We've also put together a dummies guide for the popular Comgateway to show you how easy it is to ship your US online shopping loots.
If your total A&F US clothes add up to 1kg, you'll pay anywhere between S$8 to S$30 depending on the freight forwarding service you choose. Even with this shipping cost, you still save a lot of money buying from the A&F US online store – especially when you're buying a lot or pooling a group buy with your friends.
If all this sounds too good to be true, go ahead and check these prices out for yourself. But wait a minute – when you enter the A&F website, you're automatically directed to the Singapore online store. So how exactly am I supposed to get into the US site?
How Do I Access The A&F US Store?
Therein lies the crux of this online shopping hack. While the A&F US online store is typically not available to Singapore users, there's a way to get yourself on it. This is where things get a little tech-y (but not too much, we promise!).
The secret to accessing the A&F US online store lies with Virtual Private Networks, more commonly known as VPNs – which let you tap on an internet connection from another country. What this means is that when you head to the A&F site using a US VPN, it registers you as a user based in the USA, which therefore directs you to its corresponding store.
If you don't already have a VPN, a quick search online will help you find some of the best-rated ones. Hola VPN is one such service with a free version which can also be installed as an extension on your Google Chrome browser. And once you're in, you'll find all your favourite A&F items, at much lower prices.
How Do I Ensure I'm Not Ripped Off With USD Currency?
Good question – you have this worry because bank-issued cards usually charge a hefty markup and transaction fees when you pay in foreign currency.
To ensure you're getting the best USD payment, just remember to check out with your YouTrip card and pay in US Dollars to enjoy the best Wholesale Exchange Rates.
In any case you're having an issue getting your payment processed, simply link your YouTrip card to your PayPal account and with PayPal instead. But don't go buying yet! Be sure to follow the simple steps in this Youtrip PayPal Guide to ensure you have the correct PayPal settings to take advantage of YouTrip's great rates.
All these steps may seem like an inconvenience when it comes to online shopping, but as you've seen, we're not exaggerating when we say the savings are more than worth the extra little bit of effort. So if you're looking to buy A&F clothes anytime soon, you'll definitely want to bookmark this useful hack for safekeeping. Don't forget to share this with your friends too!
Read: Cheapest Nintendo Switch Guide
Read: iHerb Hack: How to Pay Less Without Promo Codes
Read: ASOS Hack: How to Save Money With GBP Currency
Read: Cheapest Animal Crossing: New Horizons Guide
Read: Sephora vs Cult Beauty: Who Has Cheaper Skincare & Makeup?
Enjoy overseas payment with no fees worldwide!