The popular Hai Chi Jia Suan La Fen (嗨吃家酸辣粉) is all the craze right now, but do you know that you've been overpaying for it through third party resellers?
It's official – "send n00ds" in 2020 actually means sending Hai Chi Jia Suan La Fen (嗨吃家酸辣粉) to your house.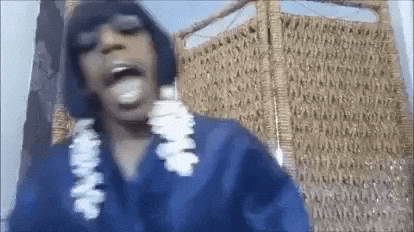 The hype surrounding this Mala instant noodles, or simply know as Suan La Fen, is something that I have yet to understand, so I've researched what's so good about it, and why people are lapping it up. What I've found instead is that people are willing to pay a premium for these "n00ds" and in fact, you don't really have to. Here's how you can buy Suan La Fen cheaper from the official store in China directly.
Buy from

Hai Chi Jia Official Store

on Taobao
Ship through ezShip
Save ~S$14.30
I'm of the opinion that, just because it burns your tongue so good, doesn't mean it should burn a hole in your wallet, especially if you're going to eat this regularly (whether that's good for you, is another story and way out of my expertise).
Hai Chi Jia Suan La Fen (嗨吃家酸辣粉): Official Taobao Store vs Third Party Resellers
Yes, I've found the Suan La Fen's official store on Taobao and two cartons of the Mala instant noodles are only priced at ¥79.80 (~S$16). How much cheaper is this compared to third party resellers? Here's a breakdown of two cartons of Hai Chi Jia Suan La Fen (嗨吃家酸辣粉):
Seller
Official Taobao
Third Party Reseller
Price
¥79.80
(~S$16)
S$39.80
Shipping Fee
S$11.49
(

ezShip

)
S$1.99
(local courier)
Shipping Time
2 weeks
2 days
Total Price
~S$27.49
S$41.79
Cost Per Cup

S$2.31

S$3.48
Can you believe it? Buying from third party resellers would cost you ~S$14.30 more for just 12 cups. At the time of writing, this third party reseller that I found in my comparison above was the top-seller on a popular local e-commerce platform, with over 5,000 units sold. Of course, there are also other third party resellers selling at lower prices – S$37.80 or S$37.90 with free shipping – but they aren't as popular, with less than 700 units sold each. Plus, they're still more pricey than Hai Chi Jia Official Store on Taobao.
Before you get all excited and start adding Hai Chi Jia Suan La Fen (嗨吃家酸辣粉) into your Taobao cart, understand that this low price isn't without its caveats. The shipping time for the Mala instant noodles is around two weeks through a freight forwarder like ezbuy's ezShip.
But hey, if you're one of those who scoff at the idea of paying about S$40 for merely 12 cups of INSTANT NOODLES, I've got your back.
How Do I Get the Suan La Fen Noodles From The Official Store on Taobao?
When you open your Taobao app, type in "嗨吃家酸辣粉" to search for the Mala instant noodles. When you tap into the first product listing, make sure the store name is "嗨吃家旗舰店" which translates to 'Hai Chi Jia Official Store'.
Buying directly from the Hai Chi Jia Official Store on Taobao is great because you're getting your Suan La Fen directly from the source – no middleman or markups like third party resellers.
If you're like me and can't read Mandarin, make sure you pick the left option that says "143g x 6". I nearly made the mistake of picking the "300g x 5" option until I was told that it's a completely different product. Oops!
Checkout as per normal and remember to pay in RMB with your YouTrip card to take advantage of Wholesale Exchange Rates. If you need help paying in RMB on Taobao, follow our step-by-step Taobao CNY payment guide. Remember to put in your ezShip address during checkout!
How Do I Ship My Suan La Fen?
You must be thinking: "Why can't I ship the Suan La Fen with Taobao's consolidated shipping? Or even ship directly from Hai Chi Jia Official Store?"
Well, Taobao's consolidated shipping isn't available for the Suan La Fen, and the direct international shipping option provided by Hai Chi Jia Official Store is ¥80 (~S$15.70). Unless you're ordering more than two cartons, it's more worth it to use a freight forwarder instead. Domestic shipping within China is free by the way!
I'm using ezbuy's ezShip because it's one of the more affordable options around. After buying my Suan La Fen on Taobao, I copied the order details into ezShip in my ezbuy account. A few days later, my Suan La Fen arrived at the ezShip warehouse and I proceed to pay for the shipping to Singapore. Only sea freight was available because it's a food item.
If you need help navigating ezShip, I've got a step-by-step ezbuy's ezShip dummies guide for you to follow – it's really simple.
I'll be honest, I was a bit disheartened that even sea shipping goes by the concept of chargeable weight – volumetric vs actual weight, whichever is higher. I mean, I understand why it's done so; it's to offset the cost of lost time for transporting something bigger than it really is. But at the same time, it's also like, I'm already choosing sea shipping, there's got to be a lot more space on a ship than on a plane, so what gives? Anyway, that's a question for another story.
How Long Do I Have to Wait For My Suan La Fen?
Here's the timeline of my Hai Chi Jia Suan La Fen (嗨吃家酸辣粉) order:
| | |
| --- | --- |
| Date | My Suan La Fen Journey |
| 3 June | Ordered two cartons of Suan La Fen Noodles |
| 7 June | Arrived at ezShip Shanghai warehouse |
| 21 June | Estimated arrival of Suan La Fen Noodles to my home |
Pro tip: Taobao is an amazing labyrinth of a shoppers' dystopia. If it looks daunting to you, it doesn't have to – because we've got the most comprehensive step-by-step guides that will turn you into a Taobao veteran in no time.
Patiently Waiting For My "n00ds" to Arrive…
Like I said in the beginning, I tried to find out why is everyone hyping the Suan La Fen and I couldn't. I guess it follows the concept of "send n00ds" where you'll only find out when you finally get it, and to that end, I'll wait patiently for mine to arrive.
That being said, whether it's hyped up or not, you should always pay a fair price for them! Again, don't forget to pay in RMB with your YouTrip card on the Hai Chi Jia Official Store and take advantage of YouTrip's Wholesale Exchange Rates. Happy eating! 🌶
Read: Muji Singapore vs Muji Taobao: Which is Cheaper?
Read: iHerb vs Watsons & Guardian: Which Is Cheaper?
Read: A&F Hack: How to Use VPN For Cheaper Prices
Read: 11 Best Online Grocery Shopping & Delivery in Singapore
Read: Sephora vs Cult Beauty: Who Has Cheaper Skincare & Makeup?
Enjoy overseas payment with no fees worldwide!