How do I calculate volumetric weight? We find out the difference between actual weight and volumetric weight to see how they affect your shipment costs!
Whether it's US freight forwarders, UK freight forwarders or China freight forwarders, we'll always notice a similar line like this: Actual or volumetric weight, chargeable whichever is higher. Huh, how do I know which is higher? How do I even estimate the shipping costs then?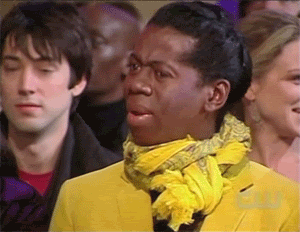 This is a situation that happens to many of us who use freight forwarders to ship our favourite shopping hauls from overseas – cheaper A&F clothing from its US store, cheaper Muji-style furniture from Taobao, or even cheaper Nintendo Switch from around the world.
Some freight forwarders have calculators for you to estimate the cost of your shipping, but then that's only counting the actual weight, not the volumetric weight. Some freight forwarders also have formulas for you to calculate volumetric weight, but sometimes we only have the item dimensions and not the package dimensions – so your volumetric weight estimate may not be accurate!
All of these variables leave you with a feeling of "what the actual-"
What's The Difference Between Actual & Volumetric Weight?
Actual weight is the true weight of the package as it says on the weighing scale. For example, a package weighs 1kg because the weighing scale indicates 1kg.
Volumetric weight is how much space the package occupies according to its dimensions, which is then converted to its equivalent weight. For example, a package weighs 1kg on the scale but the package is so big with lots of bubble foam in it and when the package volume is calculated, it's equivalent to 10kg.
Why Do Freight Forwarders Make a Distinction Between Actual & Volumetric Weight?
The answer is simple: space.
Freight forwarders handle A LOT of packages. As with any cargo business, maximising space is important. Every shipment should be as compact and as light as possible so that every truck, ship or plane gets loaded to the maximum can keep costs and shipping times as low as possible.
Consider a bag of chips – you pay S$5 for a bag of Lay's chips and when you open it, it's only half-filled – so you can't help but to feel a little cheated. However, that half-filling serves a purpose; it stops the chips inside from breaking. Obviously, because the bag is half-filled, that means that at any given moment, the truck can only transport half the amount of chips than if you were to fill the bag up to full. Hence, the truck has to do two times the trip, two times the fuel – you get the gist.
Freight forwarding companies do this to recoup the cost of lost time and resources when transporting (usually) fragile shipments like chips, electronics or even something as simple as glass.
How Do I Calculate Volumetric Weight?
Some freight forwarders like vPost and ezbuy's ezShip have listed their formulas to calculate volumetric weight:
vPost: [Length (cm) x Breadth (cm) x Height (cm)] / 5000
ezShip: [Length (cm) x Breadth (cm) x Height (cm)] / 6000
However, some freight forwarders like Comgateway don't have such formulas. Instead, they have their own Live Estimate tool where you can input the URL of the item and they'll estimate your shipping prices.
Pro tip: Always double check the units and ensure you're using the correct one. What you'll usually find on Amazon is that everything is listed in inches and feet (the illogical and nonsensical imperial units 🙄), adding another layer of complexity for the sane and sorted metric users like us. But hey, doing a lil bit of conversion to get our hands on cheaper AirPods from Amazon US is still worth it.
Actual Weight vs Volumetric Weight Estimates
This is a George Foreman grill, or more affectionately known as the "GF" in the States not just because of its legendary status as a grill, but also as a GF replacement – for when you're feeling sad over your breakup and you feel like you want to eat your feelings.
Buying this on Amazon would only cost you US$42.07 (~S$60), but incoming big yikes energy – the Amazon shipping option is US$52.20 (~S$75), a whopping S$15 more than the GF itself! You'd be crazy to pay these prices, which is why you'd look to a freight forwarder to bring your GF to you instead. By the way, if you're wondering about getting it in Singapore, it costs S$114 so it'd be equally crazy to pay for a local set.
Now, the GF's product description are as stated:
Weight: 6 pounds (~2.8kg)
Product dimensions: 5.5 x 11.5 x 12 inches (~14 x 30 x 31cm)
Based on each of the popular freight forwarder's actual weight rates and formulas for volumetric weight, I've estimated the shipping costs to get a GF from Amazon US. Also, I've added an extra 2cm to the product dimensions because I have to take into account the package box for better accuracy.
| | | |
| --- | --- | --- |
| Freight Forwarder | Actual Weight | Volumetric Weight |
| vPost | S$34.33 | S$39.80 |
| ezShip | S$23.94 | S$30 |
| Comgateway* | S$49.11 | S$49.11 |
It's unclear if Comgateway is charging according to actual or volumetric weigh because again, there's no clear formula – I could only derive these values from its Live Estimate tool.
I included Comgateway because this wouldn't be a conclusive comparison if I didn't throw Comgateway into the mix. After all, it's also one of the most popular freight forwarders around and its Live Estimate tool is handy if you don't want to do napkin math. After plugging in the URL, and waiting for the tool to do its thing, this is what the Live Estimate tool comes up with:
Two questions:
Why is the shipping weight 4kg? Shouldn't it be 2.8kg?
Is this price based on actual or volumetric weight?
My guess to these two questions is as good as yours. Comgateway could have its own magic formula behind the Live Estimate tool, it could have added an extra 1.2kg to factor in the total package weight, or it's really just a rough estimate that's inflated to protect their interests or costs – which makes perfect business sense anyway. After all, this could be the price we pay for convenience.
There's a Reason Why Volumetric Weight Exists in Freight Forwarding
Again, it must be iterated that these freight forwarders aren't out to cheat your money – space is a premium in the cargo business and it's not something that is cut and dry.
The problems of trying to maximise space when so many different products come in different shapes and sizes is a mind-boggling one, because in a perfect world, you could stack everything neatly like a stack of cards. But in reality, it's more like piecing together a jigsaw puzzle. Add together time constraints because of impatient buyers like us, and it's no wonder that you pay a premium for such a thing.
Nonetheless, paying S$39.80 for international shipping from a freight forwarder certainly beats paying S$75 for Amazon shipping, and you're looking at Amazon US in the first place because the same thing in Singapore is so overpriced that it's preposterous to part ways with your money like that.
Plus, for maximum savings, don't forget to pay with your YouTrip card whenever you're shopping online overseas to utilise YouTrip's Wholesale Exchange Rates for favourable exchange rates!
Read: ezShip Shipping Guide: How to Use ezShip Step-by-Step
Read: vPost Shipping Guide: How to Use vPost Step-by-Step
Read: Comgateway Guide: How to Ship From USA to Singapore
Read: Best US Freight Forwarders Singapore (Agent Comparison)
Read: Best UK Freight Forwarders Singapore (Agent Comparison)
Enjoy overseas payment with no fees worldwide!