Want to buy the Anova sous vide cooker but it's too expensive in Singapore? Here's how to get the Anova Precision Cooker Nano for cheaper from Amazon US!
Circuit Breaker may be over, but most of us are still working from home. During this prolonged period of staying at home, we've seen many pick up all sorts of new skills and hobbies to pass time, and it's safe to say that we're almost semi-qualified bakers by now. Basque burnt cheesecake, anyone?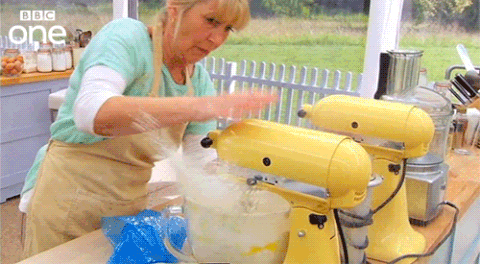 From baking to trying out the next big cooking trend, the uptick in people trying to up their culinary game is real, and nothing says MasterChef quite like having your own sous vide cooker in the kitchen.
What is Sous Vide?
Sous vide is a cooking method that's often said to be the best way to cook a steak, salmon or even eggs. It involves vacuum-sealing food in a bag and cooking it at a precise temperature in water, over a specific period of time. Sounds complicated? That's because it is, or at least it used to be.
A practice that was once limited to high-end restaurants due to its cost, sous vide cooking has now become much more accessible to the masses with equipment made just for the home chef. And when it comes to doing sous vide at home, one brand stands head and shoulders above its competitors in the market – Anova.
Anova's sous vide cookers are well known in the culinary scene for their impeccable quality and reasonable prices. While they have a range of products to choose from, their most affordable sous vide cooker that fits most home chefs' budget, and taste, requirements is the Anova Precision Cooker Nano. As the name suggests, its made for portability without compromising on performance.
So if you're already salivating at the thought of steak night, here's what you clicked on this article for – how you can get your hands on it for the cheapest price on Amazon US instead of its official website.
How Much Cheaper is Anova Precision Cooker Nano on Amazon US?
While your natural course of action might be to get it from the official Anova online store or search for it on a local ecommerce site, we've crunched the numbers and found that these may not be the most cost-effective platforms for you.
As we've pointed out before, many products are actually cheaper on overseas online stores. It's why we've already been able to show you some nifty tips and tricks like cheaper A&F clothes from its US store and cheaper AirPods from Amazon US. And this time it's no different.
| | | | |
| --- | --- | --- | --- |
| Store | Price | Shipping | Total |
| Anova SG | S$189 | S$29 | S$218 |
| Amazon US | US$99 (~S$138.10) | ~S$15.69 | ~S$153.79 |
If you were to get the Anova Precision Cooker Nano from Amazon US instead, that's S$62.41 in savings!
Note that the prices on Amazon US fluctuate as well, and US$99 (~S$138.10) was the lowest I've seen after keeping tabs for a couple of weeks. You'd want to look out for the frequent sale on Amazon US before buying!
Wait, How Do I Access Amazon US Prices?
For the uninitiated, you'll need to key in a US ZIP code like 97250. Don't worry though – the ZIP code won't be applied to your shipping address, it's just to "unlock" the Amazon US prices.
How Do I Ship My Anova Precision Cooker Nano From Amazon US To Singapore?
Welcome to the amazing world of freight forwarding – a service that helps to forward your item from overseas to your doorstep, when direct shipping to Singapore isn't available or simply just too expensive. We've put together this helpful Best US Freight Forwarders Singapore guide to help you decide which to use.
The Anova Precision Cooker Nano is listed as 2.94 pounds (~1.34kg) on Amazon US and for a better estimate, let's round it up to 2kg with packaging included. For maximum savings, we'll use each freight forwarder's cheapest shipping option: ezShip's Economy, vPost's Economy, and Comgateway's Standard Shipping.
ezShip: ~S$15.96
vPost: ~S$31.40
Comgateway: ~US$26.18 (S$36.60)
The good thing about both ezShip's and vPost's Economy option is that they charge by actual weight instead of volumetric weight, so that you won't get a bill shock when your package arrives at the US warehouse. However, Comgateway's Standard Shipping states that it charges by whichever weight is higher. Chances are it's going to be higher our 2kg actual weight estimate.
Why is volumetric weight even a thing, you ask? We've got a Volumetric vs Actual Weight Shipping Guide here for you to understand the logic behind it.
Also, if you aren't familiar with freight forwarders, we've got the best dummies guides for you to follow step-by-step here:
How Do I Get My US Address?
Once you've selected your freight forwarder, you'll receive a designated US shipping address for you to key into Amazon US!
How Do I Order on Amazon US?
It's exactly the same as buying anything online, but here's two things you need to take note:
Fill in your US shipping address exactly as it appears on your freight forwarder account
During payment, select "USD" and use your YouTrip card to checkout
In the unlikely event that you run into any issues during payment, simply link your YouTrip card to your PayPal account with the correct settings, and you'll be able to checkout just fine.
When Will My Anova Precision Cooker Nano Arrive at the US Warehouse?
Some freight forwarders like ezShip may need you to enter your package tracking details into your freight forwarder account, so that they can notify you once your item arrives at their warehouse.
However, some freight forwarders like Comgateway also don't need you to submit anything and they'll let you know automatically when your item arrives. So just follow the instructions provided by your chosen freight forwarder!
My Anova Precision Cooker Nano Has Arrived at the US Warehouse!
If you haven't entered your Singapore shipping address into your freight forwarder account, now's the time. Once you're done with that, simply pay for the shipping to Singapore and your sous vide cooking stick should be at your doorstep within days.
And that's it! That's how I saved over S$60 to kickstart my sous vide cooking journey. Enough of baking and banana bread guys, get yourself a sous vide cooking stick too! It's easy to use and most importantly, it produces incredibly delicious results everytime.
Again, when buying the Anova Precision Cooker Nano (or any sous vide cooking stick) from Amazon US, don't forget to pay in US dollars with your YouTrip card, so that you can take advantage of Wholesale Exchange Rates for maximum savings!
Read: How To Get Cheaper iPad Pro From Amazon US
Read: Muji-Style Furniture That Doesn't Cost a Bomb
Read: 7 Best Subscription Boxes You Should Order
Read: My Experience Buying From Muji's Official Store On Taobao
Read: Sephora vs Cult Beauty: Who Has Cheaper Skincare & Makeup?
Enjoy overseas payment with no fees worldwide!