Being cooped up at home doesn't mean it has to be boring – here's a list of the best guides & hacks for a fun and enjoyable #stayhome experience!
I hope you've been holding up well, despite 2020 becoming progressively worse as days go by. World War 3 threats (or memes), Australia bushfires, Coronavirus pandemic, Chernobyl fire, locust attacks in Africa, Krakatoa volcano eruption, an asteroid passing Earth with one of the closest flybys ever recorded, and now – Murder Hornets.
If somebody's playing Jumanji, you better end that game right now. Pronto.
With all that's going on, staying at home doesn't seem that bad after all… And seriously, online shopping could probably be listed as an Olympic sport after the whole pandemic ends. That's why we've gathered the 10 best guides and hacks to help you survive this extended circuit breaker.
1. For Those Who Want to Hop on The Taobao Train…
As the saying goes, "If something exists, it's probably cheaper on Taobao." It's no wonder China has become the world's biggest e-commerce market, and Taobao is also one of the largest online shopping platforms globally. From home fitness equipment under S$30 to aesthetic room decors under S$10, you can find them all on Taobao.
👉 Guides:
🤷‍♀️ How these guides help you: If you don't speak Mandarin, or, like me, should be able to but can't, these Taobao guides are for you. We've translated the complicated characters and provided step-by-step screenshots to help you hop on the Taobao train. Seriously, you'll be hooked.
2. For Those Who've Been Praying For Cheaper Prices on ASOS…
Everybody loves ASOS. Loungewear, shoes, jackets – whatever you can wear, ASOS definitely has them. Even with ASOS promo codes, it can still be a little pricey sometimes. We've learned to accept that we'll just have to pay the price to get our hands on these goodies. But do we really have to?
👉 Guide: ASOS Hack: How to Save Money With GBP Currency
🤷‍♀️ How does this guide help you: If you're looking to change your wardrobe up for a bargain, we'll take you through step-by-step to shop in Great British Pounds (GBP) – you'll be surprised at the cheaper prices compared to Singapore Dollars (SGD)!
3. For Those Dejected by "This Does Not Ship to Singapore…"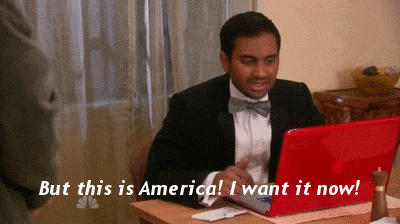 Maybe you want to order from sites like Walmart and Target, only to realise they don't ship to Singapore. Well, that's where freight forwarders come in! These forwarders will give you an American shipping address and then help you ship your items from the USA to Singapore. You can choose from companies like Comgateway, ezbuy and vPost!
👉 Guide: Best Freight Forwarders Singapore 2020 (Agent Comparison)
🤷‍♀️ How this guide helps you: If you can't decide which freight forwarder to use, we break down the pros and cons of each. No need to sweat it – just follow the guide, and you can get your US exclusive goodies!
4. For Those Who Can't Get a Delivery Slot on FairPrice…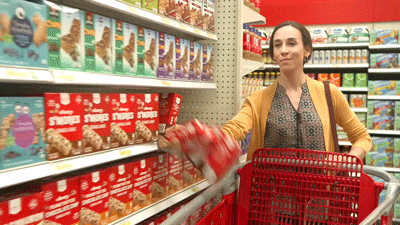 No one wants to contend with the crowd at supermarkets over the weekend, or maybe you just don't want to leave your house. Either way, you're in luck because there's so many online grocery delivery options!
👉 Guide: 10 Best Online Grocery Shopping & Delivery in Singapore
🤷‍♀️ How this guide helps you: If there's too many options and you can't decide which service to use, don't get worked up. We'll break down the pros and cons of each so you can make the best possible decision.
5. For Those Looking For More Delivery Convenience (& Promo Code)…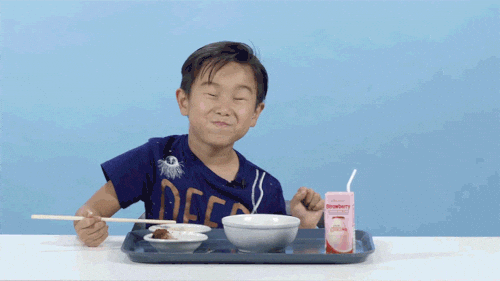 Do you know the difference between pandanow and pandamart? If you're new to foodpanda, you may not be too familiar about the distinction between the two. Well, that's about to change.
👉 Guide: Dummies Guide to pandnow and pandamart
🤷‍♀️ How this guide helps you: We'll explain the distinction between two of foodpanda's most convenient services, and throw in a little foodpanda promo code for you. 😏
6. For Those Planning to Buy Animal Crossing: New Horizons…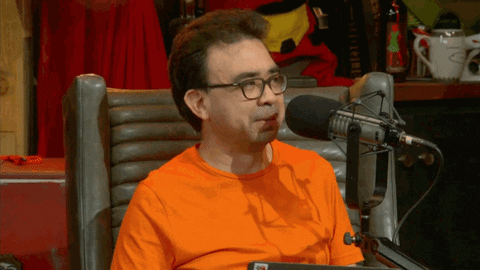 Doesn't everyone love a good deal? If you haven't been living under a rock, you'll know about the wildly popular Nintendo Switch game, Animal Crossing: New Horizons. And if you're an avid Switch gamer, you'll know that Animal Crossing: New Horizons can cost you an arm and a leg in Singapore.
👉 Guide: Cheapest Animal Crossing: New Horizons Guide
🤷‍♀️ How this guide helps you: We show you step-by-step how to buy Animal Crossing on Australia's Nintendo eShop instead and save some money. You can thank us later!
7. For Those Who Wanna Buy a Nintendo Switch But It's Overpriced in Singapore…
Yes, you read right. Even though Nintendo is in ridiculously high demand right now, we've uncovered a way for you to get it for the best possible price. Bonus? You probably won't get scammed.
👉 Guide: Cheapest Nintendo Switch Guide
🤷‍♀️ How this guide helps you: It's pretty simple – you want a Nintendo Switch, and you want to pay a reasonable price for it without the risk of you getting scammed on sites like Carousell. Well, this guide was made just for y'all.
8. For Those Looking to Save Money on Digital Subscriptions…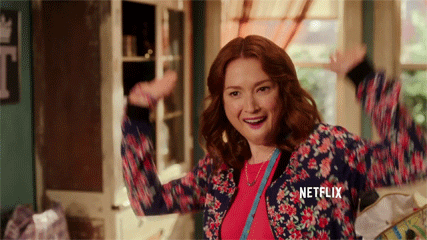 Looking to start consuming new media while you're home? It's easy to let subscription fees get away from you. From The New York Times to MasterClass and even Patreon subscriptions, they can all rack up. So why not save some of your hard-earned money when you can?
👉 Guide: Cheaper With YouTrip: 7 Digital Subscriptions & Games
🤷‍♀️ How this guide helps you: We'll introduce you to 7 interesting subscriptions and games that are even cheaper with YouTrip, since you're skipping the pesky bank card fees and unfavourable exchange rates.
9. For Those Looking For Fresh Activewear Brands That's Also Cheaper Overseas…
So you love rolling out your yoga mat for a peaceful, meditative yoga session. Maybe you just love looking cute while feeling comfortable, or perhaps you're all about the athleisure look.
👉 Guide: 9 Best Women's Activewear Brands: Lululemon, Gymshark, 4505
🤷‍♀️ How this guide helps you: We've rounded up some of the best overseas activewear brands that are pretty exclusive and hard to come by for a decent price in Singapore.
10. For Those Paying in Foreign Currencies Through PayPal…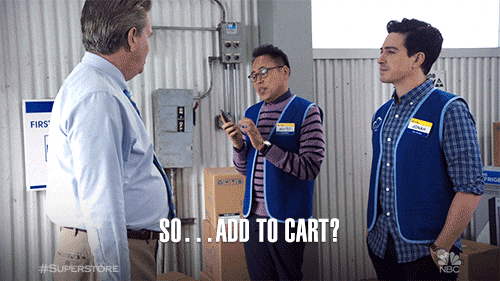 If you're going to be paying in foreign currencies online, you may find PayPal a handy tool to use your YouTrip card with on certain overseas websites that don't accept non-local cards.
👉 Guide: PayPal Currency Conversion and Exchange Rates Guide
🤷‍♀️ How this guide helps you: If you don't change your settings, PayPal usually processes payment using their exchange rates and not YouTrip's – and you definitely wouldn't want that. That's why we've put together a guide on how to do adjust your PayPal settings correctly.
There you have it! These guides and hacks will surely help to get you through the extended circuit breaker! Remember, whenever you're having your online retail therapy, make sure to advantage of the Wholesale Exchange Rates with your YouTrip card!
What other guides or hacks would you like to see? Let us know in the comments below or buzz us at editorial@you.co!
Read: MasterClass Review: Is MasterClass Worth It?
Read: Negative Oil Prices: It's Like Hoarding Toilet Paper
Read: COVID-19 Scams You Need to Look Out For
Read: 5 Virtual Tours to Take Without Leaving Home
Read: 7 Reddit Rabbit Holes to Hop Into & Lose Yourself
Enjoy overseas payment with no fees worldwide!