If you think that the iPad Pro is too expensive in Singapore, here's a step-by-step guide to show you how to get a cheaper iPad Pro from Amazon US instead!
Apple has remained relatively unrivalled in the tablet world. While mobile phone competitors are a dime a dozen, the iPad has remained a strong contender ahead of rival brands' tablets. And with that level of quality, design, and exclusive features, comes a pretty hefty price tag.
As you may have realised that I'm the same savvy shopper that saved ~S$50 on AirPods and ~S$13 on Animal Crossing: New Horizons, I have a nifty trick for iPads too. 😎 Here's how I'm going to save ~S$48 by getting my iPad Pro from Amazon US instead of the Singapore Apple store.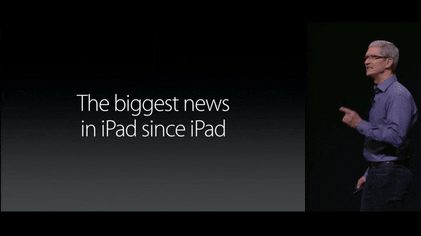 Is the iPad Pro Really Cheaper on Amazon US?
I'm getting my hands on the 256GB Wifi+Cellular iPad Pro (12.9 inch) model, and here's how they compare between Apple Singapore and Amazon US. An iPad Pro isn't complete without the Apple Pencil, so that's going into my cart too.
Apple SG
Amazon US
iPad Pro
S$1,869
US$1,249
(~S$1,729.40)
Apple Pencil
S$189
US$99
(~S$137.10)
Shipping
Free
~S$11.97
GST
Inclusive
~S$131.50
Total Cost
S$2,058
~S$2,010
The iPad Pro costs S$1,869 on Apple Singapore, while it's only US$1,249 (~S$1,729.40) on Amazon US. Meanwhile, the Apple Pencil (2nd Gen) is available for S$189 on Apple Singapore, compared to just US$99 (~S$137.10) on Amazon US.
I've also selected the cheapest shipping option (that I'll talk about more later) to maximise my savings. As you can see from my calculation, I can save about ~S$48 by getting my iPad Pro from Amazon US instead!
Wait, I Can't Seem to View the iPad Pro Prices on Amazon US?
You'll need to key in a US ZIP code in order to view the price on Amazon US. I used the ZIP code 97250, which you can use too! Don't worry though – the ZIP code won't be applied to your shipping address. You just need an US ZIP code to "unlock" the Amazon US prices.
How Do I Ship My iPad Pro From Amazon US To Singapore?
That's easy, just use a freight forwarder – a company that receives your packages in their US warehouse, and then forwards them to you in Singapore.
If you're new to the freight forwarder game and need a little bit of guidance on which to pick, we've put together this helpful Best US Freight Forwarders Singapore to help you decide which to use.
While ezShip and vPost allows you to calculate the price to ship both the iPad Pro and Apple Pencil together, Comgateway doesn't and hence the two prices. However, Comgateway also offers consolidation and repacking services, so it's very likely that the shipping would be cheaper than the estimation below.
ezShip: ~S$11.97
vPost: ~S$46.25
Comgateway: ~S$73.99 [US$31.40 (~S$58.30) + US$11.05 (~S$15.69)]
I'm going with ezShip since they offer the lowest shipping price and I can maximise your savings. Also, if you aren't familiar with freight forwarders, I've also got the best dummies guides for you to follow step-by-step. It's really simple!
How Do I Get My US Address?
Once you've selected your freight forwarder, simply sign up and navigate to the address portion to find your designated US shipping address.
How Do I Place An Order on Amazon US?
Fortunately, placing an order with Amazon US is pretty much identical to checking out on Amazon Singapore. There's only two things you need to take note:
Enter your US shipping address exactly as it appears on your freight forwarder account
Make sure you checkout with your YouTrip card, and select your card currency as "USD"
In the unlikely event that you run into any issues when you're making payment with your YouTrip card, no sweat. Just link your YouTrip card to your PayPal account with the correct settings, and you should be able to check out just fine.
Okay, I've Ordered My iPad Pro on Amazon US. What's Next?
Some freight forwarders may require you to enter your Amazon order and tracking number into your freight forwarder account, so that they can let you know once your item arrives at their warehouse.
However, some freight forwarders also don't need you to submit anything and they'll let you know automatically once your item arrives. So just follow the instructions provided by your chosen freight forwarder!
My iPad Pro Has Arrived at the US Warehouse!
You're so close to getting your iPad Pro, you can almost feel it's sleek body in your hands. Not so fast though! Remember to enter your Singapore shipping address and pay for the shipping to Singapore. Once you've don't that, your iPad Pro should be shipped out within a matter of days.
What About My Warranty?
Apple's international warranty policy is rather ambiguous – its terms & conditions state that warranty service in Singapore is not applicable for US products, but plenty of users claim that their overseas Apple warranties were honoured in Singapore, as long as you visit the stores personally to request it.
I can't guarantee that it's 100% foolproof, but I have to mention that you should only purchase the iPad through my method if you're okay without the warranty assurance. Personally, I'm willing to save ~S$48 even if stores in Singapore don't provide warranty services. As an Apple user for years, I've never had an Apple device that actually malfunctioned DURING its warranty period.
But hey, that's just me! If you're into warranties, you may want to peruse the eligibility terms & conditions before buying.
Last Thing: How Do I Pay For GST?
According to Singapore Customs, we need to pay GST on items above S$400 (freight inclusive). And as a law-abiding citizen, I've followed the steps on Singapore Customs to declare my iPad Pro and Apple Pencil.
Some freight forwarders like ezShip also provides the option to bundle GST into your shipping costs, so that you don't have to declare with Singapore Customs personally.
Now that you know of this little iPad Pro price hack, let us know if there's any other hacks you want to hear about in the comments below or drop us a line at editorial@you.co. And as always, remember to pay in USD with your YouTrip card on Amazon US, so that you can take advantage of YouTrip's Wholesale Exchange Rates!
*All currency conversion rates are accurate to nearest 10 cents on 11 June 2020 SGT 17:00
Read: How To Get Cheaper AirPods From Amazon US
Read: Muji Singapore vs Muji Taobao: Which is Cheaper?
Read: Cheapest Nintendo Switch Guide
Read: Cheapest Animal Crossing: New Horizons Guide
Read: iHerb vs Watsons & Guardian: Which Is Cheaper?
Enjoy overseas payment with no fees worldwide!