Love essential oils but they're just too expensive at Muji? Check out iHerb's essential oils instead and you'll be shocked to see how cheap they really are!
Aromatherapy is a great way to unwind for what has been, frankly, a very stressful year. With many of us cooped up at home, aromatherapy's stress relieving, relaxing qualities are definitely a NEED. Given the popularity of Muji's diffusers, most of us also tend to buy Muji's essential oils from the lifestyle store too for its convenience.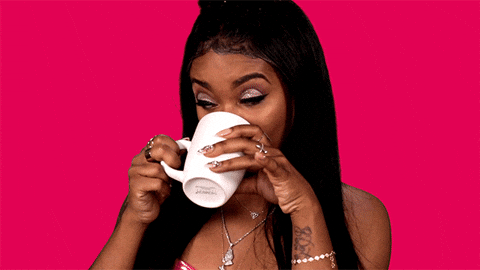 Here's the tea: essential oils aren't normally very expensive. While good quality essential oils may not be dirt cheap per se, they definitely aren't going to be as pricey as Muji's. As with all things, essential oil has a certain price threshold, after which you're not paying for quality anymore – you're paying for the brand. And since we're all about saving money, here's how you can get similar quality essential oils for real cheap on iHerb instead.
How Much Am I Overpaying For Muji's Essential Oils?
The answer is… a lot. Way, way too much. As mentioned in our iHerb Hack: How to Pay Less Without Promo Codes guide, you can save some money by paying in USD on iHerb, so we're going to be using USD prices.
I've compiled the prices of some of my favourite essential oils from Now Food's, a brand available on iHerb, and their Muji equivalents. Take a look at the table below to see how much more Muji is charging.
Essential Oil
Muji
iHerb
Savings
Geranium
S$73
US$14.38
(~S$20.40)
~S$52.60
Lemongrass
S$49
US$4.30
(~S$6.10)
~S$42.90
Peppermint
S$56
US$5.74
(~S$8.10)
~S$47.90
Lavender
S$53
US$8.06
(~S$11.40)
~S$41.60
Lime
S$49
US$6.99
(~S$9.90)
~S$39.10
1. Geranium Essential Oil
Geranium oil is a great hybrid of sweet and floral scents that aren't too overpowering. It's a nice addition to other oils, like lavender and bergamot, or as a standalone scent.
But Muji's Geranium Essential Oil goes for S$73, while iHerb Now Food's Geranium Essential Oil is a stark ~S$52.60 cheaper at only US$14.38 (~S$20.40).
| | | |
| --- | --- | --- |
| Muji | iHerb | Savings |
| S$73 | US$14.38 (~S$20.40) | ~S$52.60 |
2. Lemongrass Essential Oil
Lemongrass – calming and fragrant, it's definitely a crowd favourite. Even though it reminds you of spa days and Thai food simultaneously, the smell of it tends to bring on a wave of zen.
Muji's Lemongrass Essential Oil is a whopping S$49, while iHerb Now Food's Lemongrass Essential Oil clocks in at just US$4.30 (~S$6.10). It's an insane difference of ~S$42.90!
| | | |
| --- | --- | --- |
| Muji | iHerb | Savings |
| S$49 | US$4.30 (~S$6.10) | ~S$42.90 |
3. Peppermint Essential Oil
Peppermint is an invigorating essential oil most often used with other base scents. It goes well with other oils like geranium, lemon, and lavender, and makes for something energising without being overpowering.
Muji's Peppermint Essential Oil sells for S$56. In comparison, iHerb Now Food's Peppermint Essential Oil has theirs going for US$5.74 (~S$8.10). The total savings in this case come to ~S$47.90, which could instead buy you a really nice meal, or stay safely in your wallet.
| | | |
| --- | --- | --- |
| Muji | iHerb | Savings |
| S$56 | US$5.74 (~S$8.10) | ~S$47.90 |
4. Lavender Essential Oil
I can't think of a single person who doesn't like the smell of lavender. It's calm, relaxing, herby, and floral all at once. A great aromatherapy aid for sleep and relaxation, it's the perfect essential oil to end the day with.
But you don't have to pay a pretty penny to unwind – while the Muji Lavender Essential Oil is S$53, iHerb Now Food's Lavender Essential Oil comes in at only US$8.06 (~S$11.40). I know you don't want to do the math, so I'll do it for you: it's a price difference of ~S$41.60. Can you hear your wallet heaving that sigh of relief?
| | | |
| --- | --- | --- |
| Muji | iHerb | Savings |
| S$53 | US$8.06 (~S$11.40) | ~S$41.60 |
5. Lime Essential Oil
If we're comparing lemons and limes, I choose limes. I can't tell you why – there's a distinct smell to them that lemons, and other citrus fruit, can't replicate. Lime is great as a standalone, or to add some zest to base scents like rosemary and bergamot.
Muji's Lime Essential Oil retails for S$49 – pretty steep for the essential oil of a common fruit. So why pay that price? iHerb Now Food's Lime Essential Oil is a lot more affordable at US$6.99 (~S$9.90). A total price difference of ~S$39.10, which is nothing to turn your nose up at.
| | | |
| --- | --- | --- |
| Muji | iHerb | Savings |
| S$49 | US$6.99 (~S$9.90) | ~S$39.10 |
Now that you know how to get cheaper essential oils, go nuts on your next iHerb shopping spree and get as many oils as you'd like! Make sure you check out with your YouTrip card to take advantage of Wholesale Exchange Rates for your USD purchases on iHerb.
*All currency conversion rates are accurate to nearest 10 cents on 11 May 2020 SGT 14:00.
Read: 10 Best Online Grocery Shopping & Delivery in Singapore
Read: ASOS Hack: How to Save Money With GBP Currency
Read: Cheapest Animal Crossing: New Horizons Guide
Read: 10 Guides & Hacks to Survive Extended Circuit Breaker
Read: 9 Best Women's Activewear Brands: Lululemon, Gymshark, 4505
Enjoy overseas payment with no fees worldwide!