Aesthetic bedroom decors are more affordable than you think – from enchanting fairy lights to cosy rugs, here's a Taobao shopping guide for the best #roomgoals!
Haven't we all dreamed about an idyllic living space? Something out of a movie or TV show, where everything just looks so great and unique.
With our thoughtfully curated Taobao guide, you'll discover that aesthetic #roomgoals are easier to achieve than you think, not to mention that these decors only cost a fraction of those in retail stores.
In case you need help with Taobao shopping:
#1: How to Buy From Taobao
#2: How to Navigate Taobao: Keywords Guide
#3: How to Ship From Taobao
#4: How to Refund on Taobao
#5: How to Image Search on Taobao
Time to turn your room into a fairy tale forest with enchanting fairy lights or simply a stylish living space with cosy rugs – here's a Taobao shopping guide for you to pull off the best #roomgoals:
1. Vintage Hanging Flower
Go shabby chic with this vintage hanging flower wall decor. Equipped with fake (but still beautiful) flowers in elegant glass bottles and vintage wood panels, this super aesthetic room piece certainly adds a dainty, timeless touch to your bedroom!
2. Moon & Stars Fairy Lights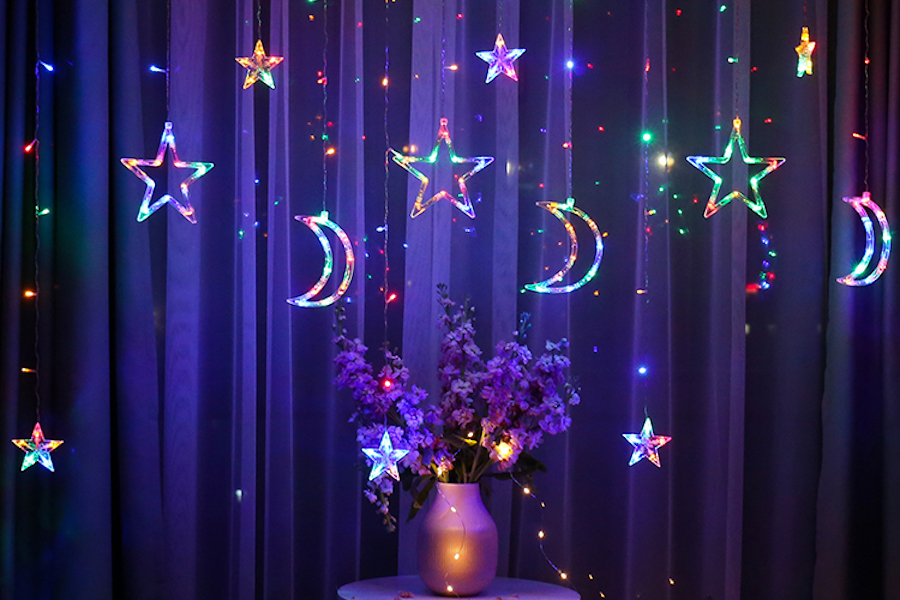 Fairy lights are essential for a dreamy living space. It goes anywhere from the balcony to the bedroom and even parts of the living room, if you style it right! These moon & stars fairy lights create an even more whimsical ambience compared to ordinary fairy lights, so go ahead and add this set to your aesthetic room ideas list.
3. Anti-Slip Rug
When it comes to decorating rooms, many of us tend to neglect the floors. In fact, just a pop of colour or texture can tie the space together and add personality. To turn your room into a snuggly and stylish space, add this soft and super insta-worthy anti-slip rug to your aesthetic home ideas list!
4. Food Cushions
Foodies rejoice! Get a hold of these quirky food cushions to turn your room into an aesthetic space. Plus, they make great photo props when your friends come over for a party or stay over!
5. Minimalistic Wall Sticker
Getting bored of your plain walls and a new paint job is too much of a hassle? Jazz them up with these adorable and minimalistic wall stickers. Extra points for your bedroom aesthetics!
6. DIY Memory Wall
Turn your best memories into aesthetic room piece with this metallic heart DIY memory wall. From polaroids to postcards and even air ticket stubs, this piece of bedroom decor is both pretty and practical!
7. Pearl Night Light
Mermaid princesses aren't real, but that doesn't mean it has stopped anybody from feeling like one. The pearl night light adds a soft, warm glow to your room and also doubles up as an accessory holder – we love a multifunctional room decor!
8. Deer Antler Wall Hanger
Wall hangers usually look boring and out of place, but this deer antler wall hanger is none of that. Not only does the wood finishing add an aesthetic touch and style to your bedroom, the hanger does its job wonderfully well for you to hang as many stuff as you want.
9. Pastel Drink Can Dustbin
Nobody would expect a giant drink can in the corner of your bedroom, let alone guessing it to be your stylish trash bin. Did somebody say extra style points for your room?
Now that you've taken notes from our Taobao shopping guide, don't forget to use your YouTrip card to utilise YouTrip's Wholesale Exchange Rates for favourable currency exchange rates while shopping!
If you still haven't gotten your YouTrip card yet, don't miss out. Use promo code <TAOBAO5> to sign up and get up to S$5 off your next Taobao purchase with YouTrip!
For more great tips and guides like this, join our Telegram Community (@YouTripSquad) and subscribe to our free weekly newsletter here or down below!
Read: 10 Korea Winter Wear & Ulzzang Outfits Under $40
Read: Taobao Shopping: 10 Autumn Outfits Under $18 For Her
Read: How to Ship From Taobao Guide
Read: How to Buy From Taobao Guide
Read: What to Wear For a Beach Holiday: Summer Wardrobe Under $100
Enjoy a travel experience with no fees worldwide!