Snack connoisseurs where ya at? We've found a great place to buy USA snacks that's not available in Singapore – here's how to ship them to your doorstep!
If there's one thing that people may actually miss about the office while working from home, it may be the mid-afternoon snacks. Heading over to the pantry for a break and to get some tidbits that may help give you enough of a sugar rush to power through till the end of the day.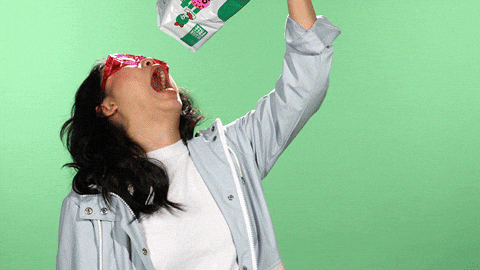 And no, it's not quite the same as munching on something at home. Especially when in the office you can count on seeing something that a colleague back from a holiday has brought back to share with everyone. Stuff you may never have seen before, which makes them look that much more exciting.
However, since nobody's gonna be doing that for quite a while longer, perhaps the next best thing is to get some of these tasty treats delivered to your doorstep instead! As you know, we're always on the lookout for overseas novelty like the best international subscription boxes and best American beauty brands you can't get in Singapore, it's about time we dive into the world of snacks – and that's why we found Boxed.
What is Boxed?
Boxed is an American online wholesale retailers that focuses on bulk-buying of household groceries and essentials. If you're familiar with Costco, Boxed is pretty much an online version of that and unlike most wholesale retailers, Boxed doesn't require a membership. This means anyone can buy from Boxed.
While you can purchase other household goods, for someone living outside of the US, the true value of Boxed is its treasure trove of snacks that's not available in Singapore. Snacks that may turn you from a first-time buyer, into a regular customer. These are just some of the stuff on display that may pique your curiosity, and tastebuds:
Which Snacks Should I Try?
1. Doughlish Cookie Dough Variety Pack
Cookie dough is something that's totally unique in terms of flavour and texture. While it's typically something that we're used to seeing as a mix-in or topping, these variety pack tubs from Doughlish (US$9.99/~S$13.90) make cookie dough the main event. A shelf-stable cookie dough made without eggs so it can be eaten raw, this is a dream come true for any cookie dough-lover out there.
2. Prince & Spring Peanut Butter Filled Pretzel Bites
Pretzels. Peanut butter. Perfection. If you're looking for familiar tastes in an unfamiliar form, look no further than these bite-sized pieces from Prince & Spring (US$10.49/~S$14.60). As they put it, it's the perfect combination of sweet and salty and is one of the best selling items on Boxed. Check out all the other Prince & Spring products listed if you're looking for other unconventional snacks.
3. Beanfields Bean Chips Variety Pack
While beans aren't the first thing that comes to mind when you think 'chip', these packs from Beanfields may just make you think differently. Made from black and navy beans, these chips aren't just a snack. Another best seller, they're also naturally packed with plant-based protein and fibre – things you typically wouldn't associate with something you're munching on while watching a movie. The variety pack (US$16.79/~S$23.40) comes in classic flavours of Cheddar, Jalapeno, and Nacho, what's not to love?
Wait, How Do I Get Them From The USA to Singapore?
Boxed currently only ships within the US, but like we've taught you in our Best US Freight Forwarders guide, there are many reliable freight forwarding options like Comgateway, vPost, and ezbuy's ezShip that's easy to use.
Where Do I Get My USA Address?
After you picked a freight forwarder to go with, they'll provide you with a US warehouse address which you can input into your Boxed order!
How Do I Order on Boxed?
Just as you would for any e-commerce site! But make sure you fill up the address portion exactly as it's provided on your freight forwarder account, so that your snacks will arrive at the right warehouse.
If you face any difficulty paying with your YouTrip card, just link it to your PayPal account with the correct settings to enjoy all of YouTrip's benefits.
Pro tip: Order above US$49/~S$68.30 to enjoy free shipping within the US, so that the only shipping you'd have to pay would be the freight forwarder's shipping to Singapore. 😎
When Will My Snacks Arrive at the US Warehouse?
Boxed ships out within one to three working days, and most reviewers noted that their orders usually arrive within two days in the US. Note that some freight forwarders like ezShip may require you to input your tracking details in order to receive your package in their US warehouse, while others like Comgateway will notify you automatically upon your package's arrival without submitting any details.
My Snacks Have Arrived at the US Warehouse!
They're almost within reach – remember to enter your Singapore shipping address into your freight forwarder account and proceed to pay for the shipping to Singapore. You should expect to munch on these snacks within a week!
How easy is that? Boxed seems to have an endless supply of snacks – be it something to get through the day, a post-workout snack, or simply pure, indulgent binge-eating for binge-watching sessions.
And of course, don't forget to use your YouTrip card to pay in US dollars and take advantage of Wholesale Exchange Rates for the best savings!
*All currency conversion rates are accurate to nearest 10 cents on 14 July 2020 SGT 12:00.
Read: iHerb Hack: How to Pay Less Without Promo Codes
Read: vPost Review: My Experience Shipping From The US & UK
Read: Anova Sous Vide: How to Get a Cheaper Precision Cooker
Read: iHerb vs Watsons & Guardian: Which Is Cheaper?
Read: My Experience Buying From Muji's Official Store On Taobao
Enjoy overseas payment with no fees worldwide!