A healthy grocery list is important for eating and snacking well, especially during this #stayhome period when most of us are still working from home!
Our YouTrip Ambassador, Miss FITFI, shares her favourite healthy groceries list!
Big sigh. Even with the lifted Circuit Breaker measures, most of us will still be working from home by default. Endless Zoom calls will have us snacking on endless bags of salted egg fish skins every day (it's not just me, is it?).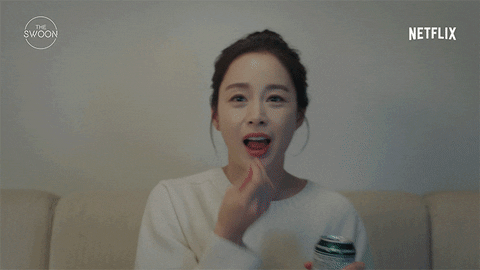 Apart from burning those calories with free Hollywood celebrity trainer routines and exploring supplements to boost your immunity, it's also important to incorporate healthy snacks into our diet! That's why I've compiled a list of healthy groceries from iHerb that we can easily get our hands on.
Sure, there are lots of great online grocery stores you can order from, but iHerb does have some of the best organic and healthy items that most local grocers don't carry. Plus, it's cheaper to pay in USD too! Here's my list of favourite healthy snacks and food to order:
1. Miracle Noodles
There's a reason why these are called Miracle Noodles. For the keto fans or vegans out there, konjac (or shirataki) noodles are naturally gluten-free, keto-friendly, and vegan. It's a fuss-free option that's easy to prepare, and healthy to boot. On top of that, it has a nice chewy bite to it, making it a satisfying meal.
Tip: Try it with your favourite miso soup, or stir-fried with your favourite ingredients!
2. Chia Seeds
Unless you have been living under a rock, you probably would've heard of chia seeds already. These babies are super versatile as a thickener, great in chia puddings, overnight oats or even in your latest baking experiment thanks to Miss Rona's #stayhome rules.
And its popularity isn't unfounded – at the time of writing, most of the chia seed options are out of stock on iHerb! Remember to tap on 'Notify Me' to receive restock alerts.
3 .Spices and Dried Seasonings
Dried seasoning from natural herbs and spices can add that much-needed flavor even to the blandest foods, so they're a great option if you don't want to consume too much monosodium glutamate (MSG). If you are unfamiliar with what individual herbs and spices can do for your cooking, try out seasoning blends like this Salt-Free All Purpose Seasoning from Frontier Natural.
Once you've gotten the hang of it and are keen to explore, expand your spice library with garlic powders, nutmeg, cayenne, cumin, dried bay leaves, and oregano!
4. Dried Seaweed
Dried seaweed salad mixes are perfect if you want to have vegetables, but don't have access to fresh vegetables or want to avoid using wilting vegetables in the fridge. In addition, seaweed is a good sources of iodine and tyrosine, which support thyroid function. Miss Rona aside, it's always good to maintain a strong immunity!
Tip: Throw it into your soups, or just soak it to rehydrate and top with roasted sesame dressing for a satisfying appetiser!
5. Nuts
Nuts are a great way to satiate your snacking habits while keeping it healthy at the same time. Go for unsalted nuts if you really need to snack! At the time of writing, most of the popular nuts options are also sold out on iHerb. Don't forget to hit 'Notify Me' to receive alerts when they're back in stock.
6. Nut Butters
Following on for the nut aficionados, nut butters are another highly versatile option. With the advent of nut butters, we now have almond butter, pistachio butter, cashew butter – we love variety! There are even some that are mixed with cocoa, which doubles the oomph factor.

Tip: Try raw almond butter on your toast, as a topping for your ice cream, or even into the next banana smoothie for that extra kick of protein.
7. Quality Dark Chocolate
Not all chocolates are made equal! Popular chocolates like Kit Kat and Toblerone are high in sugar and milk, not so much of that cocoa goodness you're looking for. Fortunately for us, iHerb has some quality dark chocolate options at very reasonable prices.
Tip: Melt it into a glass of hot milk, crumbled into your favourite desserts, or simply savour it on its own. Hello perfect after-dinner snack!
8. Relaxing Teas
Ah, a relaxed mind is definitely what we need at this time. Choose from the wide range of teas available on iHerb – the range goes from Relaxed Mind to the more exotic ones like Salted Caramel Mate. While we know that Dalgona Coffee is all the rage right now (2 spoonfuls of sugar, anyone?), it does make sense to have sugar-free options now and then.
Tip: Depending on the tea, have it with milk, a squeeze of lemon or simply on its own. At less than a dollar a teabag, these are definitely more value for money than the tea we buy from cafes!
When you're shopping on iHerb, remember to use your YouTrip card to pay in USD to enjoy YouTrip's Wholesale Exchange Rates for favourable USD exchange rates!
If you love being a YouTrooper, we want to put you in the spotlight! Join our YouTrip Ambassador Programme now.
Read: How to Ship From Taobao Shipping Guide
Read: Cheapest Nintendo Switch Guide
Read: 11 Best Online Grocery Shopping & Delivery in Singapore
Read: MasterClass Review: Is MasterClass Worth It?
Read: 10 Cute Home Fitness Equipments For Her Under $30
Enjoy overseas payment with no fees worldwide!