Countries around the world are looking for ways to give tourism a boost. How can technology and artificial intelligence help revive the battered industry?
As we reach the end of a wretched year, many countries are looking ahead to hopefully turn things around in 2021. While travel is unlikely to reach pre-COVID levels just yet, there definitely is hope that it'll return in some capacity soon.
Guides to Resuming International Travel:
#1: Which Country Can I Travel to Now?
#2: Which Airlines Are Resuming Flights?
#3: Future of Air Travel After COVID-19
#4: When Can We Travel Again: 2023 Forecast
#5: Immunity Passports to Resume Travel
#6: Can Singaporeans Travel to Brunei & New Zealand?
#7: How Airlines Are Wooing You Back Onboard
#8: Post-COVID-19 Travel Habits
#9: How Tech & AI Are Helping to Reignite Tourism
#10: Singapore-Hong Kong Travel Bubble Guide
#11: Everything You Need To Know About Singapore's COVID-19 Vaccinations
#12: Travel Corridor vs Travel Bubble: Everything To Know About Flying
Many countries are looking at a myriad of ways to kickstart travel like travel bubbles, ramping up testing capabilities, and enforcing quarantine requirements. One aspect of such measures will also definitely be turning to techies for other solutions.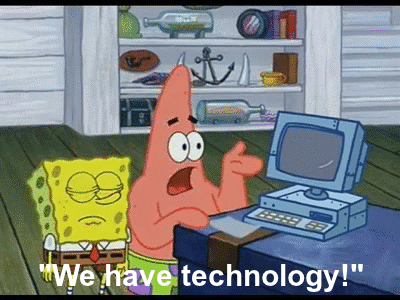 Several governments and companies have spotted this opportunity to leverage on tech to get the tourism sector up and running again. Here are some of the ways smart devices, apps, and software are helping countries welcome tourists back, and make tourists feel safe at the same time.
Track and Trace
You presumably have already heard of TraceTogether, the Singapore Government's own contact tracing system. While you may have heard about its use promoted among people living in Singapore, did you know that the app has become compulsory for tourists entering the country?
However, this isn't just a Singapore thing. While there have been grumblings about the amount of data one has to give up in order to travel, it does seem like that if you're looking to travel in the near future, there is the trade off you'll have to accept of giving up a greater level of personal data.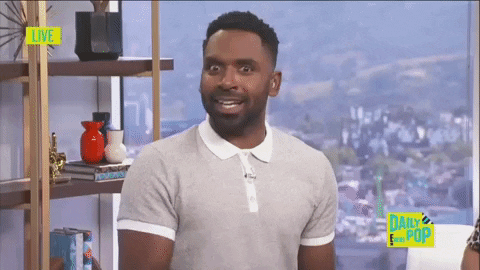 South Korea has already been lauded for its effective test and trace measures. From the widespread tests, anyone who returns a positive test is asked to provide a comprehensive breakdown of their whereabouts, upon which that information will then be uploaded onto an app which can be viewed by any user.
Taiwan has also been similarly proactive in using smart tech in order to track transient contacts of infected individuals. With this in mind, it makes sense that any bilateral travel bubbles established is likely to begin with countries which already have such measures in place, to give travellers greater peace of mind.
On the flipside, it's reported that countries in Europe and the USA have largely been more resistant to using technology to improve their contact tracing capabilities. This could be attributed to the greater emphasis on privacy protection from corporations and governments that people in these countries seem to prioritise.
However the effects have already been noted. An Oxford study estimates that if just 15% of a country downloads and uses a contact tracing app, infections and deaths can be reduced by 8% and 6% respectively! And as compared to Taiwan's contact tracing process which is able to produce more than 15 contacts on average (including a comprehensive interview process) places like Spain and France can only produce at most three contacts per case. It remains to be seen if these countries will switch things up not only for safety reasons, but as a form of assurance to potential visitors as well.
Ensuring Safe Distancing
Anyone remembers Spot the four-legged robot? It seems like ages ago that Singapore introduced the canine-looking robot to patrol Bishan-Ang Mo Kio to detect people who were not adhering to safe distancing guidelines. When groups of people too close to each other are spotted, the robot broadcasts a pre-recorded reminder of the advisories.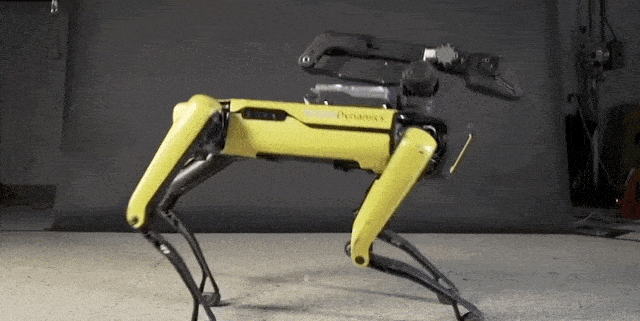 While this may have seemed so bizarre a year ago, it seems like these sort of measures are bound to be part of our new normal. Like this cafe in Daejeon, South Korea which has also made use of a robot barista for contactless beverage delivery and to ensure customers stay apart.
If countries are to bring tourists back, then it's also important that they're able to travel around the country without getting stuck in crowds. In addition to obvious measures like capacity limits, there are areas in which technology can help to seamlessly integrate safe distancing into people's lives as well as business practices.
With more stringent safety regulations comes opportunities, and some companies have already latched onto them. More people are opting for contactless interactions even within their accommodation of choice, so enter Vouch.
Vouch is an AI-focused startup that aims to provide such solutions to allow hotels to address guest enquiries and room service requests remotely without compromising on service standards they're known for. Its chatbots and service platform are already being used by several hotels in the country including Andaz and Pan Pacific and could become a norm for the industry, as its seen revenue growth throughout the development of the pandemic.
Beyond hotels, Fooyo is a platform that's also spotted a newly-formed market: crowd information. Its AI system creates itineraries which includes real-time crowd monitoring at tourist attractions and events. It has already created an app for Chongqing in China, and as people are likely to remain apprehensive about crowds and queues even as they resume travel, it will probably not be the last you see of such platforms.
In 2020's London Marathon, dubbed as the world's first marathon since the pandemic struck, all 100 elite-level athletes and 500 staff members were required to wear social-distancing devices around their necks ahead of the race, whereupon if someone got too close, the device would make a sound as a reminder. While the runners took them off at the starting line and did not race with them, it could be a sign of things to come for spectators at mass events in future – be it football match, or music festivals.
Betting On Business Travel
For many of us, travel is synonymous with a leisurely holiday. However, a major facet of the tourism industry includes those who travel for business, not pleasure. In fact, for the sake of the economy, it can be said that this is what countries may want to first rev up before thinking about welcoming back leisure travelers.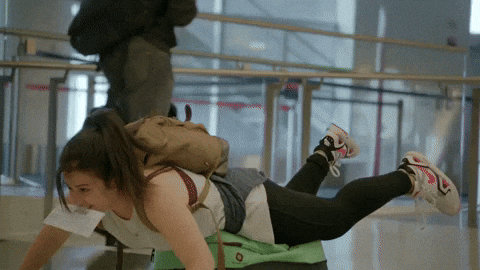 Some say that in a year where Zoom meetings and events have become mainstream, business travel will never be the same again. However, some believe that companies will continue to see the value of industry events and face-to-face networking.
Singapore is looking to see how far that holds true and be one of the leaders to restart global business travel with a travel trade show slated to be held in November. The TravelRevive event will trial plenty of new technology that aims to enhance safe distancing measures, including virtual event elements such as live-streamed conferences and QR code downloadable booth materials, as opposed to traditional physical brochures. These are in addition to measures which have become almost standard now, like SafeEntry and TraceTogether.
Beyond countries, companies have also had an eye on potentially cashing in on the business travel revival. California travel tech company Mondee recently acquired business travel company Rocketrip, which aims to help companies save on business travel expenses – something that does seem especially likely amidst the economic fallout from the pandemic.
And When Travel Does Return…
In whichever fashion travel does return, and whatever the tech world comes up with to get us there, the most important thing is that it definitely will return. When that happens, you'll want to have your YouTrip card in hand.
Until then, you can also continue to rely on your YouTrip card to ship your favourite Taiwanese snacks, cheaper beauty products direct from UK, cheaper Nintendo Switch consoles, and a whole lot more. Borders may be closed, but overseas retail therapy doesn't stop! Here's our Ultimate Overseas Online Shopping Compilation Guide to get you started.
If you still haven't gotten your free YouTrip card yet, sign up with promo code <BLOG5> to receive a sweet S$5 in your account.
For more great tips and guides like this, join our Telegram (@YouTripSG) and subscribe to our free weekly newsletter here or down below!
Related articles
YouTrip New Feature: 3DS Authorisation For Payments
YouTrip New Feature: $5,000 Wallet Limit
YouTrip New Feature: Online Payment & ATM Alert