Yes, Taobao shopping festivals are now a thing. Mark these dates on your calendar to make sure that you'll never miss out on a good deal ever again!
By now, you're probably already familiar with the usual suspects when it comes to Taobao shopping festivals. Experienced online shoppers would have their favourite e-commerce sites on a pinned tab from August till the end of the year, all in a bid to try and score the best deals.
There's no need to wait till the day mirrors the month to save some dough (ahem, 3.3, 4.4)! #ICYMI, here's a list of some of our favourite Taobao Shopping Festivals that may have slipped your radar. You're welcome.
If you're interested in the know-how of working these Taobao shopping festivals like a pro, don't lose out by checking out the step-by-step Taobao shopping guide.
3.8 Women's Day Shopping Festival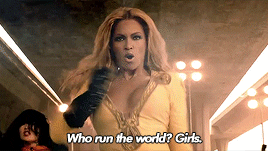 A relatively new addition to the world of Taobao shopping festivals is 3.8 Women's Day. Like it's namesake suggests, March 8 commemorates International Women's Day. I mean, what better way to celebrate womanhood than with a well-deserved shopping spree amirite? #Kiasu-tip: start filling up your carts during their 'warm-up period', which has already begun, so that when 5 March comes around (their official event start-date) all you have to do is check out at midnight with the discounts (sans worry of items selling out)! Do take note that sales end on 8 March at 23:59.
What it is: Essentially an online cumulation of what a girl wants, what a girl needs and whatever keeps her happy (consumer-wise) packed into one big shopping experience.
Type of sales: Other than the usual discounts and rebates, you can expect to find prices to go down to 3.8 or 38 RMB as well as 2-for-1 deals on cosmetics. We're hoping that our favourite clothing stores and facial masks will be included in this sale!
When it begins: Some sales on Tmall start on 1 March, but the actual event begins on 5 March at midnight and ends on 8 March at 23:59.
6.18 Mid-Year Shopping Festival
Credits: China Internet Watch
The Mid-Year Shopping Festival is currently the second-largest shopping event in China, next to Alibaba's 11-11 sales! Other than helping to boost online retail consumption where there might have otherwise been a mid-year slump, it's also a great way for smaller merchants to introduce themselves to consumers on a larger platform. Psst! To switch things up, there will be red packets that customers can snatch from the 25th of May. However, there will be 618,000 RMB worth of red packets released every hour that will be up for grabs on 18 June! May the force be with you.
What it is: According to The World of Chinese, it was started by JD Daojia to celebrate JD's founding anniversary.
Type of sales: Huge discounts, red-packets and rebates from JD.
When it begins: The 618 event will begin from midnight on 13 June till 18 June, 23:59.
11.11 Singles' Day Shopping Festival
Credits: trbusiness.com
11 November celebrates singles all over the world. However, it also happens to be one of the most popular annual shopping events online. What first began as a tiny promotional event back in 2009 by Taobao soon started reaching over US$25.3 million in total gross merchandise volume. At Tmall, discounted items are usually earmarked ahead of time with an 11.11 icon as early as October so give the page a visit in advance to cart up.
What it is: An attempt by sellers to exploit our soul-crushing loneliness by providing a way out through some good ol' retail therapy – extra discounts included to numb the pain.
Type of sales: Heavy discounts as well as red packets with credit and rebate deals – claim them on the product page itself or playing Tmall's "red packet rain" game.
When it begins: The sale will start at midnight on November 11 and end on the same day at 23:59.
12.12 Shopping Madness Festival
Credit: brandchannel.com
Get all your Christmas shopping settled in a day from the comforts of home with Taobao's "1212 Shopping Madness". During this Taobao shopping festival, buyers can add products to their "1212 Wish-lists" ahead of time — the system then sends merchant reminders to mark down that specific item. Unfortunately, while you can even send the reminder yourself, how many of a discount you get is completely up to the merchant.
What it is: According to The World of Chinese, because 11.11 is mainly for registered businesses with licenses and usually a brick-and-mortar. Most of whom are merchants on Tmall. Thus, 12.12 was created to help the smaller merchants and C2C resellers of Taobao.
Type of sales: Great discounts, as well as red packets from Taobao.
When it begins: Wish-lists will be enabled from the 3rd of December but the actual discounts will only be released on the 12th.
How To Ship Your Loots From Taobao China To Singapore
If you've shopped way too much at these Taobao shopping festivals, and are stressing over the best way to get those loots to you – no fear! We've got you with these Taobao shipping guides.
Ultimate Taobao Shipping Guide:
Score Unlimited Savings on Taobao Shopping Festivals With YouTrip
Shopping on Taobao is our favourite black hole to tumble endlessly into. And if you're concerned about the damage to your wallet, don't forget to check out your cart in Chinese Yuan on your laptop and use your YouTrip card to pay for maximum savings! If you're feeling extra diligent, chalk up some cashback by using ShopBack when you pay with YouTrip.
If you still haven't gotten your YouTrip card yet, don't miss out. Use promo code <TAOBAO5> to sign up and get up to S$5 off your next Taobao purchase with YouTrip!!
For more great tips and guides like this, join our Telegram Community (@YouTripSquad) and subscribe to our free weekly newsletter here or down below!
Related Articles
8 Best Taobao Clothing Stores For All Your Fashion Needs
Inclusive Fashion: 5 Taobao Clothing Stores For Women
Australia Online Shopping: 7 Best Stores To Know
Top banner image from Alibaba website.