Amazon Prime Day 2020 is rumoured to happen in October and here's a shipping guide to help you get your favourite US-exclusive sale products to Singapore!
Between Amazon Singapore and Amazon US, there's simply no competition. Amazon US has the bigger catalogue, cheaper prices, and Amazon-exclusive devices such as the Alexa line.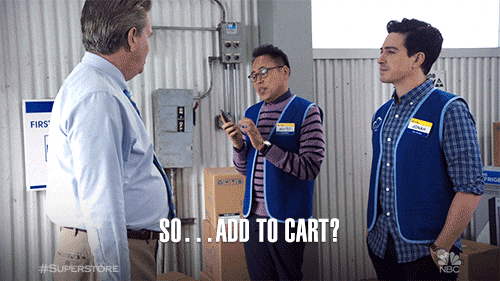 While these prices and things tend to be available year-round, most shopaholics will keep a lookout for the Amazon Prime Day sale, where you get up to 70% off on fashion finds, and S$100 off on Amazon devices. The catch? It's only available once a year. 😣
It's only natural that you'll feel left out, but did you know that you could actually still get your favourite sale products from Amazon US on Prime Day 2020? All you need is a forwarding US address which you can get from reliable US freight forwarders.
Wait, When is Amazon Prime Day 2020?
The annoying thing is that Amazon likes to do a Beyoncé by dropping an unexpected release for Amazon Prime Day in the US. Historically, it usually happens in July, but it's been pushed back to October this year due to the coronavirus pandemic. This is why it's important that you be prepared for all the awesome deals you'll be adding to your cart. 
How to Prepare For Amazon Prime Day 2020
1. Register with comGateway
You'll first need a US address. While there are many US freight forwarders to choose from, comGateway stands out as one of the best for fast shipping and massive package insurance to protect your large Amazon hauls when Prime Day 2020 happens.
If you're wondering how to navigate comGateway, we've got a step-by-step comGateway guide for you to follow.
Pro tip: Newly registered comGateway users get 20% off on their first shipment, so remember to sign up for an account before Prime Day.
2. Sign Up For an Amazon Prime Account
While Amazon Prime Day is only available to Amazon Prime users, you can sign up for the Prime membership and get a free, 30-day trial. Amazon does not discriminate if you're on a trial account or on the Prime subscription; if your account is tagged as Amazon Prime user, you'll still get the privilege of shopping on Amazon Prime day.
3. Shop For Your Favourite Items on Amazon
Now that you have an Amazon Prime membership and a comGateway US address, all there's left to do is to wait for Amazon Prime Day 2020. That doesn't mean you have to wait until the day itself to do your shopping though! It'll be too late by then. It's best to find a list of items you like, add it to your wishlist or cart and then cross-check for better deals on the day itself.
This bears repeating: on the day itself, remember to checkout and pay in US Dollar (USD) with your YouTrip card to utilise YouTrip's Wholesale Exchange Rates for favourable USD exchange rates. You can also add your YouTrip card to your PayPal account and pay with the correct settings to enjoy YouTrip's favourable rates!
4. Ship Your Amazon Prime Day 2020 Purchases to Singapore
Once your purchases have arrived at your US address, you have the option to avail comGateway's other services. If you shopped from multiple Amazon sellers, you can wait for all your packages to arrive and consolidate them into one shipment. Or, you can even ask their team to repack your items or combine them into one box to save big on your shipping fees.
As soon as you have shipped your packages, all you need to do is wait three to five business days with Express shipping, or six to eight business days with Standard shipping for your Amazon Prime purchases to arrive at your doorstep.
Prime Yourself for Amazon Prime Day 2020
Who said we had to miss out on amazing Amazon Prime Day 2020 deals just by virtue of living in Singapore? To get maximum savings, remember to checkout and pay in USD with your YouTrip card for Wholesale Exchange Rates on your Amazon Prime Day 2020 hauls.
If you still haven't gotten your free YouTrip card yet, use promo code <BLOG5> to sign up and receive a free S$5 in your account.
For more great tips and guides like this, join our Telegram (@YouTripSG) and subscribe to our free weekly newsletter here or down below!
Related Articles
How To Get Cheaper AirPods From Amazon US
How to Get Cheaper Kindle Paperwhite From Amazon US
How To Get A Cheaper Amazon Echo Dot From Amazon US