What are the fees, rates, and other features of UOB Mighty FX? Here's everything you need to know about this UOB multi-currency account vs YouTrip.
Multi-currency accounts like UOB Mighty FX have become increasingly popular in Singapore. This is because spending in foreign currencies with traditional credit cards come with hidden fees and exchange rate markups. These hidden costs add up, despite the rewards credit cards might offer.
Read: Our guides comparing foreign currency spending with cashback and miles cards
In recent years, traditional banks have sat up and noticed the emergence of multi-currency accounts like YouTrip and have themselves entered the multi-currency space. With the myriad of multi-currency account options, you may be wondering which one works best for you. Check out our guide to bank multi-currency accounts in Singapore for a summary of the options available. We'll also take a more detailed look at individual multi-currency accounts like UOB Mighty FX to give you more information before you make a decision.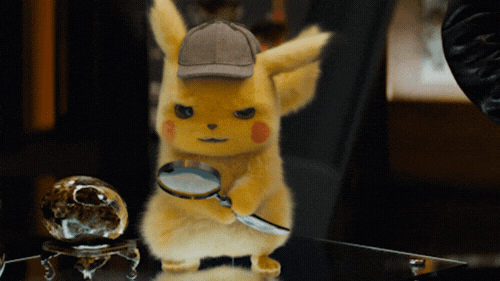 UOB Mighty FX is currently offered on 5 of UOB's traditional bank accounts: One Account, iAccount, Wealth Premium Account, Privilege Account, and the KrisFlyer UOB Account.
While the account features themselves are varied and designed for different groups of people, all are enabled with the same UOB Mighty FX features. For this guide, we'll be mainly examining the fees and other considerations of using UOB Mighty FX, rather than the individual accounts themselves.
UOB Mighty FX Linked Account
Account Eligibility
Account Fees
One Account
At least 18 years of age

Min. S$1,000 initial deposit
Fall-below fee: S$5/month

KrisFlyer UOB
At least 21 years of age

Min. S$1,000 initial deposit
Fall-below fee: S$2/month
iAccount
At least 21 years of age

Min. S$3,000 initial deposit
Service fee: S$2/month

Fall-below fee: S$7.50/month
Wealth Premium Account
Min. S$100,000 initial deposit
–
Privilege Account
Min. S$350,000 initial deposit
–
How Can I Apply For UOB Mighty FX?
Among all the options, the One Account or KrisFlyer UOB are the most fuss-free accounts to set up and link with UOB Mighty FX. This is mainly due to the low minimum initial deposit of S$1,000.
Comparatively, the Wealth Premium Account and Privilege Account are structured with high net worth individuals in mind.
Are There Any Fees Associated With UOB Mighty FX?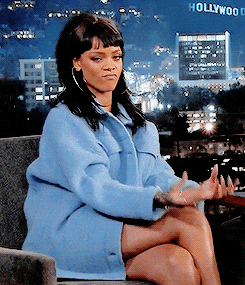 If the average daily balance for the month is below S$1,000 (or its equivalent in available foreign currencies), UOB One Account and KrisFlyer UOB accounts have fall-below fees of S$5 and S$2 per month respectively,
Also, the linked UOB Mighty FX card has an annual membership fee of S$18. But this is not applied for the first 3 years, and can also be waived if 12 transactions are made in a year.
How Do I Use UOB Mighty FX?
You'll be able to make currency exchanges on 10 foreign currencies (AUD, CAD, CHF, CNH, EUR, GBP, HKD, JPY, NZD, USD) and transact from any of the currency wallets (apart from CNH) using the Mighty FX Debit Card. Customers can make exchanges and keep track of their expenses through the bank's Mighty app.
Keep in mind that UOB determines these exchange rates, and therefore may have markups as compared to Google or xe.com rates. While overseas, you can withdraw cash from your account's currency wallets, for a fixed fee of S$5.
YouTrip vs UOB Mighty FX
Currencies Available
Exchange Rates
Multi-Currency Card
Overseas ATM Withdrawal Fee
YouTrip
Over 150 currencies
10 wallet currencies
Wholesale Exchange Rates
YouTrip Mastercard
S$5
UOB Mighty FX
AUD, CAD, CHF, CNH*, EUR, GBP, HKD, JPY, NZD, USD

*Unavailable for transactions or ATM withdrawals
Determined by bank
UOB Mighty FX Debit Card
S$5
YouTrip is a multi-currency wallet with no minimum account balances or account fees. With a YouTrip card, you can pay in over 150 currencies with no transaction fees or exchange rate markups! Plus, you can make in-app currency exchanges on 10 popular currencies anytime at the best, real-time Wholesale Exchange Rates.
So whether you're travelling or shopping on international online sites, you can pay with your YouTrip card in practically any currency, anywhere – at the best rates. Plus, you'll also be able to send any of your wallet currencies to other YouTrip users with no commissions.
If you still haven't gotten your free YouTrip card yet, use promo code <BLOG5> to sign up and receive a free S$5 in your account. 😎For more great guides like this, join our Telegram Community (@YouTripSquad) and subscribe to our free weekly newsletter here or down below!
Related articles
DBS Multi-Currency Account Guide 2021
5 Credit Card Fees in Singapore You Should Know About
Disney Plus Singapore: To Subscribe Or To Not Subscribe?