There's online subscriptions for nearly everything these days, but here's how you can avoid overpaying and save some money if they're based overseas!
Think of a product or service and chances are, you'll be able to find an online subscription service for that. From publications to razor blades, meal kits to beauty boxes, online subscription services have been booming since they rose to greater prominence in the 2010s. Shaving subscription service Dollar Shave Club pretty much owes their billion-dollar valuation to being one of the most prominent early adopters of the subscription model.
Apart from the unique products that may be on sale, these services continue to grow in popularity because they offer people quality, affordability, and convenience. Plus, the subscription businesses of today are built on making their services feel comfortable for even the most commitment-phobic people out there. No lock-in periods or cancellation fees. Full refunds if one is not 100% satisfied. Such assurances are no longer just perks, but industry norms.
It's therefore no wonder that every day, there seems to be a new subscription launched for something you'd never have even thought you needed or wanted a subscription to.
Why Are Online Subscriptions So Popular?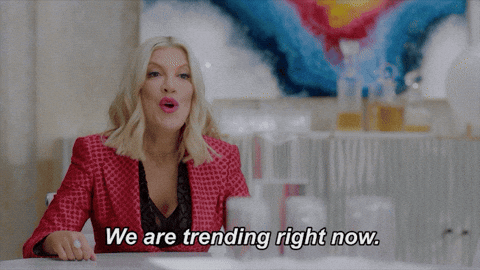 Online subscriptions structure their fees on recurring payments. These payments could be charged weekly, monthly, or annually, depending on customers' needs and preferences – to have access to, or receive, a product or service at specific intervals.
Some subscriptions are purely functional, things you see yourself needing on a regular schedule – think day-to-day commodities like coffee beans or shavers. These are the kinds of subscriptions that rely on providing consumers with convenience, the ability to receive their regular necessities without ever having to worry about running out or losing access to them.
Then there are the more 'premium' type of subscription services. These leverage on their ability to deliver unique products of a particular niche, such as fashion or meal kits. Such businesses grow in popularity because of the range of products offered to customers, and by giving them something different and unexpected each time they receive their delivery.
While there are plenty of both types of services available locally, many high-quality, unique services are actually based overseas. Most people probably already have online subscriptions that have almost become part of their lives, and if you don't, just think of something that you're interested in or use regularly, and you'll definitely find something that's of use to you.
Regardless of the types of subscriptions you're paying for, there's one thing that they both have in common that also explains why they continue to be so popular – they're wallet friendly. Beyond the convenience, subscription services tend to be cheaper than making one-time purchases over the long term. Why pay $10 per movie, when you can pay $10 a month for ALL the movies?
It just makes financial sense, doesn't it? However, when it comes to overseas-based subscription services, you shouldn't just look at what you're paying for them, but how you're paying for them as well.
How Do The Overseas Card Fees Stack Up?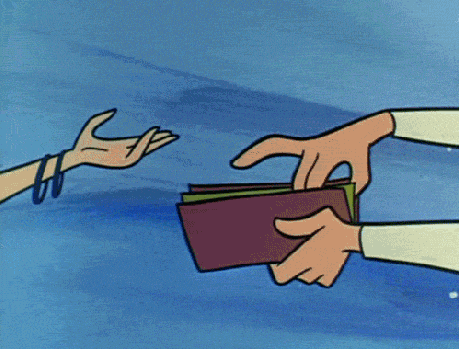 As you may have guessed, overseas-based subscriptions tend to charge its customers in the currency of the country they're based in. And like we've said plenty of times before, it's not a good idea to use a credit card for foreign currency payments.
The fundamental reasons, of course, are straightforward – overseas transaction fees and poor exchange rates. These are all the more relevant when we're talking about recurring payments, because all these markups are no longer just a one-time thing, but rather extras that can add up to significant sums of money over time.
Let's break it down with an example of how paying for a couple of overseas-based subscriptions can cost you in the long run. Most subscriptions tend to charge its customers on a monthly basis, and so the corresponding transaction fee charges may not actually seem substantial.
For example, one common example of an overseas subscription is to The New York Times, at about US$8/month (~S$10.90). So with that monthly amount you can imagine that the standard 3.25% foreign transaction fee charged for using a credit card would be small (~S$0.35 in fact), so small you may not even notice it in your monthly credit card statements.
Or if you're into makeup and subscribe to LiveGlam's subscription boxes, you can choose its monthly charge of US$19.99 (S$27.10), in which case the foreign transaction fee would be ~S$0.90. Again, a small amount that you'd consider negligible.
However, when you consider that subscriptions are by definition meant to be recurring, here's what such subscriptions will ultimately cost you in the long run. For this comparison, we'll use the costs for a year's subscription.
Subscription
Annual Subscription Fee
Transaction Fee (~3.25%)
The New York Times
US$104
(~S$141)
~S$4.60
LiveGlam
US$219.99
(~S$298.30)
~S$9.70
Total Cost
US$323.99
(~S$439.30)

~S$14.30
Now when you consider fees like this, it doesn't seem as insignificant as before – especially when there are options available to avoid such fees entirely. Plus, the longer you use these subscriptions, the longer you continue to pay these fees.
Making Exchange Rates Work in Your Favour (& No Fees)
Using your YouTrip card to pay for your overseas subscriptions already gives you an advantage because unlike bank-issued credit and debit cards, you can use it to make foreign currency payments with no fees entirely. This is something you may already have known. What's less spoken about, is how you can use YouTrip's currency wallets to lock in great exchange rates. This is all the more useful when it comes to recurring payments for subscriptions.
For example, if you're paying for a monthly US subscription, you could top up your YouTrip wallet with Singapore dollars (SGD) and exchange enough US dollars (USD) to cover a year's worth of subscription, especially when you spot a favourable USD rate on your YouTrip app.
This ensures that regardless of how the exchange rate fluctuates over the course of the year, your subscription will always cost you the same price as you've already locked in the rate you desire.
Even if you're not someone who keeps an eye on exchange rates regularly, using your YouTrip card for subscriptions still makes sense as you'll always be charged at real-time Wholesale Exchange Rates. This means that you're always getting the best rates either way and without any markups.
People tend to assume that they're helpless in the face of fluctuating exchange rates and imposed markups. While that may have been the case before, it definitely isn't true anymore. Use your YouTrip card to make exchange rates always work in your favour.
I Feel Like Subscribing to Something Now…
Subscription services aren't going away anytime soon. More and more companies are realising the value and viability of such a business model and how it can suit changing customer preferences.
Even if you're unfamiliar to the concept of using overseas-based subscription services, you're sure to find plenty of options that pique your interest, if you just know where to look. Check out our lists of digital subscriptions as well as subscription boxes for just some of the best stuff we've found online.
And if you decide to take the plunge and subscribe to one, it would be in your interest to keep the bank-issued cards in your wallet and turn to your YouTrip card instead! If you haven't gotten your free YouTrip card yet, use promo code <BLOG5> to receive a sweet S$5 in your account. 😎
For more great tips and guides like this, join our Telegram (@YouTripSG) and subscribe to our free weekly newsletter here or down below!
*All currency conversion rates are accurate to nearest 10 cents on 22 October 2020 SGT 15:30.
Related articles
A&F Hack: How to Use VPN For Cheaper Prices
ASOS Hack: How to Save Money With GBP Currency
The Ultimate Overseas Online Shopping Compilation Guide