Shop on popular overseas sites in the US, UK, and globally with no currency conversion fees and bank fees. 
When shopping on overseas sites, simply checkout with your YouTrip card to enjoy Wholesale Exchange Rates and zero fees. You can also link your YouTrip card to your PayPal account to make the online shopping payment.
If these sites don't ship to Singapore, simply use a shipping freight forwarder to help you out – we've listed the best freight forwarders for you. So here are some popular sites that you can finally shop without pesky fees!

1. Target (US)
As one of the largest department store retailer in the United States, Target offers the latest fashion apparels, kids' clothing, babywear, entertainment, toys, homewares, sporting goods, and so much more. In short, Target is simply Metro, Takashimaya, Courts, Toys "R" Us, Decathlon, and IKEA all rolled into one. Target has frequent clearance sales and special events that slashes prices up to 70%!

2. Urban Outfitters (US)
Urban Outfitters is one of the most popular American fashion retailers worldwide, and it offers the trendiest lifestyle fashion apparels. They have since expanded their product offerings to apartment and lifestyle items, as well as beauty products. Sale products are readily available under USD $10 (SGD$13.50), so keep your eyes peeled!

3. Hot Topic (US)
Hot Topic is an American retail chain that specialises in counterculture-related clothing, accessories, and licensed music. The pop culture inspired fashion apparels are also popular among young adults and teens, who are especially interested in rock music and video gaming. Clearance sales happen very frequently, so don't miss out on the good deals!

4. Goodhood (United Kingdom)
Goodhood is an award-winning online lifestyle destination that offers a worldwide curated selection of men's and women's apparels, as well as homeware, audio electronics, and cosmetics. Goodhood promises to create a culturally relevant experience influenced by the flow of culture rather than the trends of the fashion industry. Think Muji, but with a classy London essence!

5. Redbubble (Australia)
Redbubble is a global online marketplace that produces print-on-demand products that's based on user-submitted artwork. As their tagline goes, "Awesome Products Designed by Independent Artists", Redbubble prides itself with over 700,000 creatives worldwide making lifestyle products like shirts, stickers, phone cases, and even pillows! There isn't much sales here, but you get to support independent artists!

🎉 Win SGD $200 worth of online goods 🎉

Update: Winner announced on Facebook on 5 March 2019!
Fancy an item from an overseas shopping site? Don't be shy, just tell us what you want and we'll buy it for you!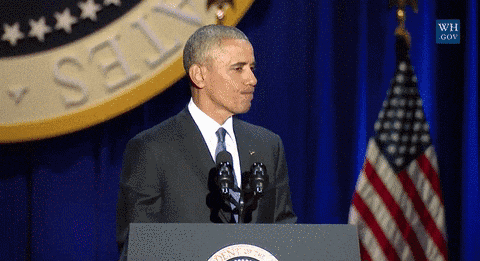 Tips to win:
Comment the product link under this Facebook post.
Ensure that the total price & shipping of the item does not exceed SGD $200.
Tag more than one friend and share the love!
One lucky winner will be picked on 28 February 2019.
Read: 11 Stylish Office Desk Essentials You Must Get
Read: Cheapest Budget Airlines Promotion Fares 2019
Read: Singapore Airlines Latest Promotion Fares 2019
Read: Best Freight Shipping Forwarders 2019
Read: How I Lost S$9,000 in Tokyo, Japan
Enjoy a worldwide fees-less buying experience!