What are the fees, rates, and other features of the OCBC Global Savings Account? Here's a quick guide that includes everything you need to know about OCBC Global Savings Multi-Currency Account.
In an increasingly interconnected world where people and transactions are going global, having multiple currencies in one place can prove useful. For Singaporeans, multi-currency accounts by banks and individual providers are fast becoming mainstream for managing personal finance.
We all know paying in foreign currencies with traditional credit cards subject you to hidden fees and exchange rate markups, which doesn't make financial sense to users at the end of the day.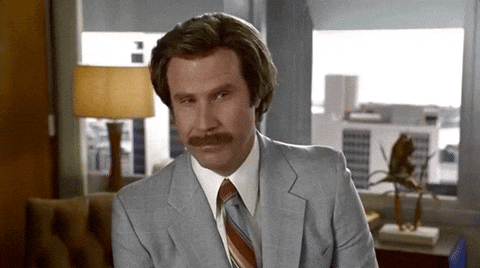 With a multi-currency account, you get to enjoy benefits including better foreign exchange rates, convenient holding balance in multiple foreign currencies, and easy switching between currencies at any time. Some accounts even issue payment cards for more frictionless spending.
While there are several multi-currency account options currently available in the market, they differ in fees, charges and requirements. It may be tough to identify which one works best for you and your needs, but that's why we've come up with a guide to the various bank multi-currency accounts around.
We'll take a closer look at individual multi-currency accounts like the OCBC Global Savings Account to help you make a more informed decision. Do check out our other guides for DBS MCA and UOB Mighty FX.
OCBC Multi-Currency Options
OCBC actually offers account options for personal and business customers but their Global Savings Account is the main multi-currency account option for personal banking customers. This account allows for transactions with any linked OCBC Debit Card in 8 foreign currencies (AUD, CAD, CNH, EUR, GBP, NZD, USD, HKD).
OCBC Foreign Currency Accounts
Account Eligibility
Account Fees
Global Savings Account
Above 18 years of age
Min. $5,000 initial deposit
–
In addition, the OCBC Global Savings Account also allows you to earn interest starting from 0.01% a year, as long as you maintain the daily required minimum end balance of $5,000 (in the respective currencies).
As of the time of writing up until the end of May 2021, OCBC is running a limited promotion for users to enjoy interest rates up to 0.37% a year on incremental balance on their USD deposits. Terms and conditions apply.
How Can I Apply For OCBC Global Savings Account?
To open a multi-currency account as a personal customer, you need to be above 18 years old and have an existing OCBC current or savings account. You must also be a Singaporean, a Singapore permanent resident or a foreigner with a valid pass.

You can apply for an account either online with the OCBC Mobile Banking app, or at any OCBC bank branch with your identification document, the initial deposit and a relevant statement.
Are There Any Fees Associated With OCBC Global Savings Account?
Other than the minimum initial deposit to the Global Savings Account, there aren't any major fees associated with OCBC's multi-currency products.
For ATM withdrawals at OCBC ATMs, if you withdraw AUD, CAD, EUR, GBP, NZD, USD or HKD in the country that the currency is denominated in, you will not incur any foreign exchange conversion fee. For instance if you withdraw HKD at OCBC Wing Hang ATMs in Hong Kong and Macau, you won't incur any foreign exchange conversion fee. Otherwise, foreign exchange conversion fees may apply.
How Do I Use The OCBC Global Savings Account?
You can link and use your existing OCBC Debit Card to make transactions in the 8 foreign currencies supported. Customers can make exchanges and keep track of their expenses through the online banking app.
Exchange rates will be determined by OCBC and may therefore be subjected to markups as compared to rates seen on Google or financial websites like xe.com.
YouTrip vs OCBC Global Savings Account
Currencies Available
Exchange Rates
Multi-Currency Card
Overseas ATM Withdrawal Fee
YouTrip
Over 150 currencies
10 wallet currencies
Wholesale Exchange Rates
YouTrip Mastercard
S$5
OCBC Global Savings
AUD, CAD, EUR, GBP, NZD, USD, HKD
Determined by Bank
OCBC Debit Card
S$0
YouTrip is Singapore's first multi-currency wallet that comes with similar benefits of other multi-currency accounts offered by traditional banks, but with no minimum account balances or any account fees.
It only takes you 3 minutes or less to open and start using your account with us, and we provide you with your own YouTrip card so you can pay in over 150 currencies with no transaction fees or exchange rate markups!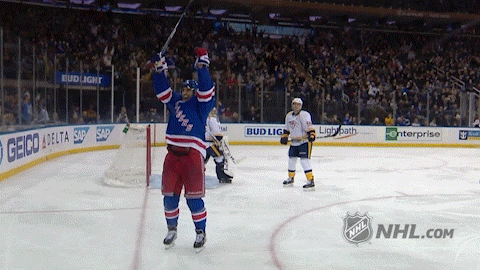 With YouTrip, you can make in-app currency exchanges on 10 popular currencies anytime at the best, real-time Wholesale Exchange Rates. So whether you're travelling or shopping on international online sites, you can pay with your YouTrip card in practically any currency, anywhere AND at the best rates. Plus, you'll be able to send any of your wallet currencies to other YouTrip users with no commissions.
If you still haven't gotten your free YouTrip card yet, use promo code <BLOG5> to sign up and receive a free S$5 in your account. 😎 For more great guides like this, join our Telegram Community (@YouTripSquad) and subscribe to our free weekly newsletter here or down below!
Related articles:
DBS Multi-Currency Account Guide 2021
5 Credit Card Fees in Singapore You Should Know About
UOB Mighty FX Multi-Currency Account Guide 2021