Find out how much cheaper Naomi Neo's Lamborghini actually is in the US, UK, and other countries – and why her Lamborghini is so expensive in Singapore!
As Singapore enters its worst recession in 55 years, with a 13.2 percent economy shrink for Q2, Singaporeans are reeling in the aftershock caused by the COVID-19 pandemic.
However, not all Singaporeans seem to be affected by the recession – and there could be hope for our economy, with local influencer Naomi Neo buying her first Lamborghini Huracán at the age of 24.
Whoever said millennials were useless – I hope you're having a good day too.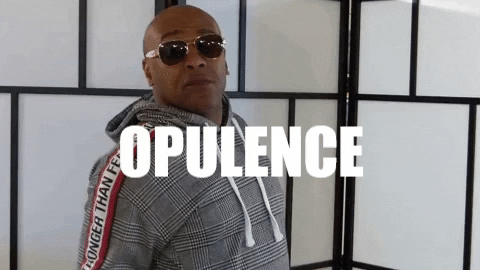 How Much Did Naomi Neo Spend on Her Lamborghini?
Naomi Neo has remained tight-lipped about the exact price of her Lamborghini Huracán. A quick check on Lamborghini's official website reveals that hers seems to be roughly the equivalent of a Lamborghini Huracán Evo, and Singapore's Torque Magazine reported in 2019 that it'll launch at a list price of close to S$1 million without the Certificate of Entitlement (COE).
Why is a Lamborghini so Expensive in Singapore?
Cars, in general, are an expensive luxury in Singapore. This because of two factors:
High road density
High population density
Did you know that in 2019, roads in Singapore occupy 12% of its land area, whilst housing, a necessity, occupy a mere 14% of its land area?
Coupled with Singapore being the third most densely populated country in the world with 7,804 people per square kilometre, it only makes cents that the government would want to limit the number of vehicles on the road, lest we become congested like our neighbors in Kuala Lumpur, Malaysia.
How Much Does a Lamborghini Cost Around the World?
| | | |
| --- | --- | --- |
| Country | Price | Price (SGD) |
| UK | £164,400 | ~S$294,654 |
| US | US$264,969 | ~S$362,928 |
| Korea | ₩320,000,000 | ~S$369,920 |
| Europe | €228,150 | ~S$370,515 |
| Japan | ¥32,230,000 | ~S$414,155 |
| Australia | A$459,441 | ~S$451,538 |
| Malaysia | RM2,270,000 | ~S$741,836 |
| Singapore | – | ~S$1,000,000 |
Keep in mind that the above mentioned prices only include the base price of the car, sans options. I've found this list of options to include in the Lamborghini Huracán for the model year 2016, because being an exclusive brand, Lamborghini likes to keep its prices under wraps.
You'll also want to spec out your Lamborghini with options because:
What's a luxury car without luxury options?
Having lots of options means you can customise it exactly to your tastes
Some basic necessities like Bluetooth and cruise control are options for the cool price of US$1,000 (~S$1,390) each
It's a common practice with the "cheaper" luxury marques – Audi, BMW and Mercedes-Benz are notorious for it.
How Do I Find the Cheapest Lamborghini Overseas?
The #1 rule of buying used luxury cars is NEVER BUY CHEAP! Luxury cars are usually the early adopters of automotive technology, so when it goes wrong, it goes horribly wrong.
Tyler Hoover, an ex-car salesman from the US, now runs a YouTube channel called Hoovies' Garage. His one million-odd subscribers can't get enough of his "automotive masochism", where he finds the cheapest (and unsurprisingly, most problematic) luxury cars on the market and tries to fix them up.
This Lamborghini Murciélago Roadster cost Hoover US$76,000 (~S$104,014) to buy outright, and it had a lot of expensive repairs because of its transmission and clutch failure. There were also routine maintenance and cosmetic touch-ups, totalling the costs of the said Lamborghini to over US$100,000 (~S$136,860).
That's US$25,000 (~S$34,215) just on repairs!
How Do I Ship an Overseas Lamborghini to Singapore?
Now, cars are a different story to consumer goods. It's not as simple as buying it on Taobao and engaging a freight forwarder to ship it to Singapore.
There are a stringent set of rules imposed by Singapore Customs that you have to follow when importing a car into Singapore:
Apply for Singapore Customs' assessment of your Lamborghini Huracán's customs value
Get your Lamborghini Huracán's customs value approved by Singapore Customs
Pay the Duties and Goods & Services Tax (GST) on your Lamborghini Huracán
Clearing your Lamborghini Huracán from the port or licensed warehouse
Getting your Lamborghini Huracán registered, inspected and approved by

Land Transport Authority (LTA)
This process can take months or years to complete before you take your Lamborghini Huracán for a joyride on Singapore roads. That is, provided that the frequent traffic lights don't stop you first.
What Does Naomi Neo's Lamborghini Have to Do With Me?
Absolutely nothing! Many of us could only hope to own a Lamborghini in Singapore, notwithstanding COVID-19 adversities, and the best chance of owning one should we move to either the UK, US or Korea glimmers ever so slightly brighter once we get a chance to travel.
If you'd like a more accessible option to owning something like Naomi Neo's Lamborghini Huracán, there's a model selling at a fraction of the price at only US$202 (~S$276.50). No maintenance fees, no road tax, no insurance – just a fuss-free Lamborghini ownership experience!
When you do decide to opt into this amazing glimpse of the Lamborghini Huracán ownership experience, make sure to use your YouTrip card to take advantage of our Wholesale Exchange Rates!
*All currency conversion rates are accurate to nearest 10 cents on 17 August 2020 SGT 13:00.
Related Articles
50 Days Off: How to Maximise 2021 Public Holidays
Singapore Staycation 2020: 17 Best Hotel Staycation Deals
How to Ship From Taobao: Shipping Guide