We're one step closer to travelling with the Fast Lane established between Korea and Singapore. If you're dreaming of Seoul already, check out these 5 K-Pop cafes and restaurants!
Okay, so tourism is not yet in full swing in South Korea, but the reciprocal fast lane agreement between South Korea and Singapore is giving all of us restless travellers some hope.

Trigger warning; I can't account for all the k-pop cafes and restaurants brought about by K-pop idols. The ones listed here are among the easiest to visit and have the largest fanbases. It's probably best if you've landed at the airport, checked into your accommodation, and you're looking for an immersive, all-K-Pop experience.
1. Kamong Cafe 카몽 by EXO's Kai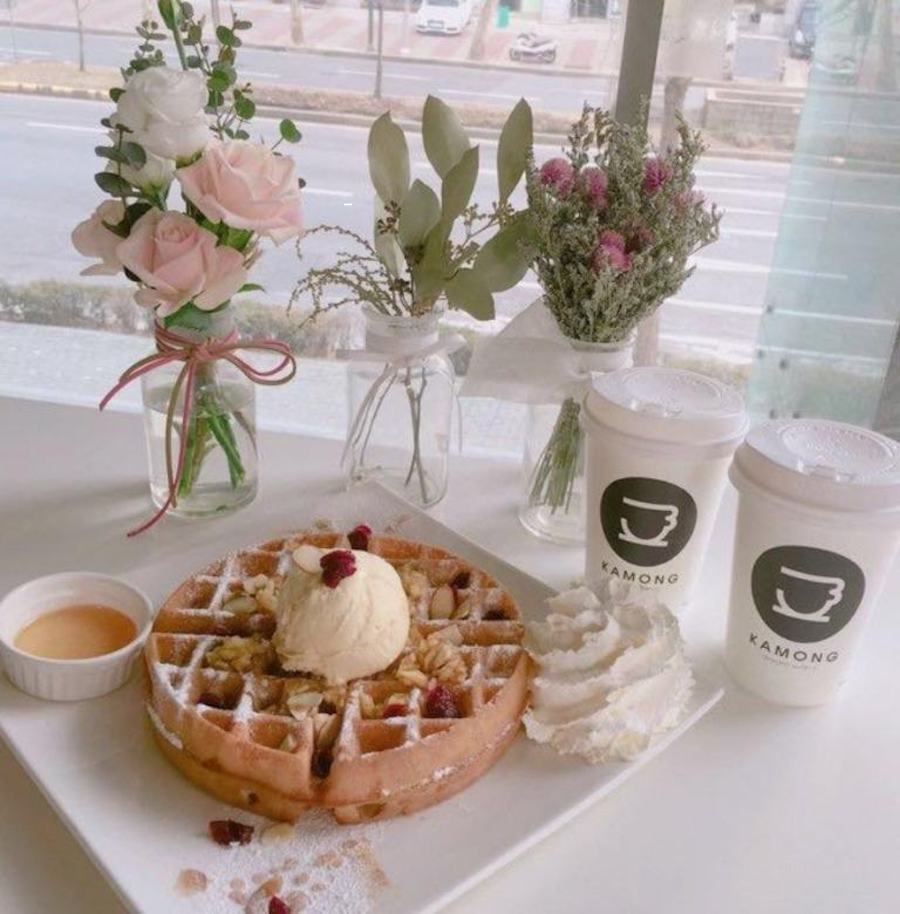 Claim to fame: For most international fans, when you mention "K-Pop boyband" to them, they might say BTS. But for the natives, it's definitely EXO.
EXO debuted in 2011 with 9 members, and many of their members are actively pursuing personal endeavours! EXO-L's Kai opened Kamong, which means "Dreaming Kai". While Kamong is actually owned by Kai's sister, he drops by frequently enough for you to potentially meet the star himself. Spot Kai's drawings and messages found all around the cafe too!
Address: 356 Seocho-dong, Seocho-Gu, Seoul, Korea
Phone: +82 02-442-7885
Opening hours: 9.00am – 9.00pm on weekdays, 11:00am – 9:00pm on weekends
Nearest station: Seoul National University of Education
2. Nerd On Earth 너드바 by 2AM's Seoulong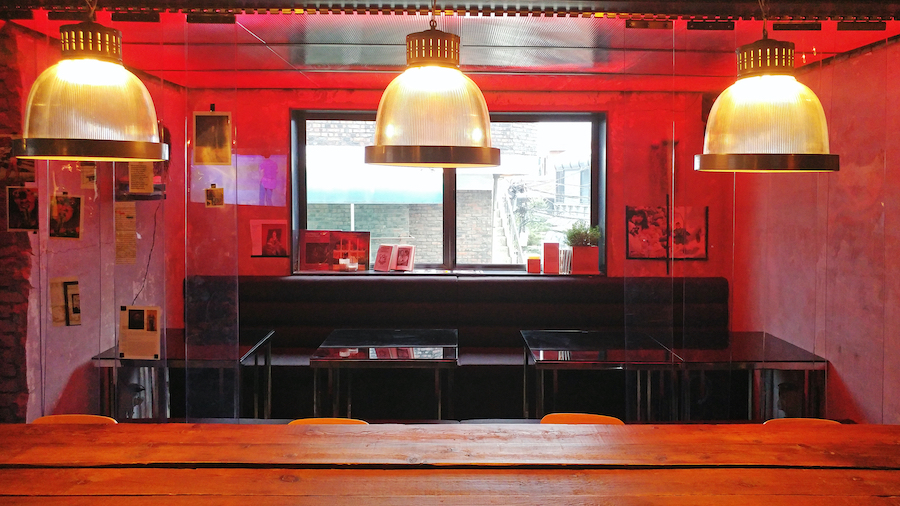 Claim to fame: Nerd On Earth accurately represents its owner's taste; dark, comfortable and hidden. Opened by boyband 2AM member, Im Seul Ong, you can expect to dine on elevated bar snacks and unique cocktails while basking in an awesome ambience. It is also seen as a hideaway for celebrities and local hipsters, so keep your eyes peeled (as much as you can in the darkness)!
Address: 22 Itaewon-ro 17-gil, Itaewon 1(il)-dong, Yongsan-gu, Seoul, South Korea
Phone: +82 2-798-2221
Daily: 6.00pm – 2:00am
Nearest station: Itaewon
3. Loco Quan 401 BBQ Restaurant by Running Man's Haha
Claim to fame: I don't think it was just the challenges that contribute to the success of Running Man – it was also the eating transitions between one challenge to the other, where they all sit together and just eat. It makes you crave whatever they're having, and Korean BBQ is often featured from time to time!
Much like the episodes in Running Man, Haha has started his own Korean BBQ restaurant. We recommend making a reservation though, as queues can get pretty long!
Address: 41 Myeongdong 10-gil, Jung-gu, Seoul, South Korea
Phone: +82 02-325-0805
Daily: 11.00am – 1.00am
Nearest station: Myeong-dong
4. Little Tin Drums by Park Shin Hye
Claim to fame: In addition to being a talented actress and a butt-kicking gangsta doctor (albeit fictitiously), Park Shin Hye is a restaurateur. Her parents run the day-to-day of this restaurant, and they'll be quick to tell you that she dines in the restaurant frequently. However, they'll also tell you not to take photos with her in the restaurant to respect her privacy (and your safety from sasaeng fans)!
Address: 548-3 Seoul Gangdong-gu, Seonae-dong, Seoul, South Korea
Daily: 11.30am – 1.00am
Nearest station: Gangdong-gu Office
5. Ossu Seiromushi by BTS' Jin
Claim to fame: Ossu Seiromushi is slightly different from other K-pop idols' ventures, where BTS' Jin decided to specialise in Japanese steamed cuisine. When the restaurant first opened in 2018, it gained huge publicity from other industry peers, idol company management and fans! Their speciality is "Seiro-mushi", which is two wooden stacked steamers filled with a vast selection of vegetables and a trio of thinly sliced meats.
P.S.: If you're lucky, you might meet other BTS members or BTS Jin's family while you're there (as reported by some guests).
Address: 30 Baekjegobun-ro 45-gil, Songpa 1(il)-dong, Songpa-gu, Seoul, South Korea
Phone: +82 02-419-2222
Daily: 5.00pm – 12.00am
Nearest station: Jamsil station
BONUS: Aewol Monsant 카페 애월 드 몽상 by G-Dragon in Jeju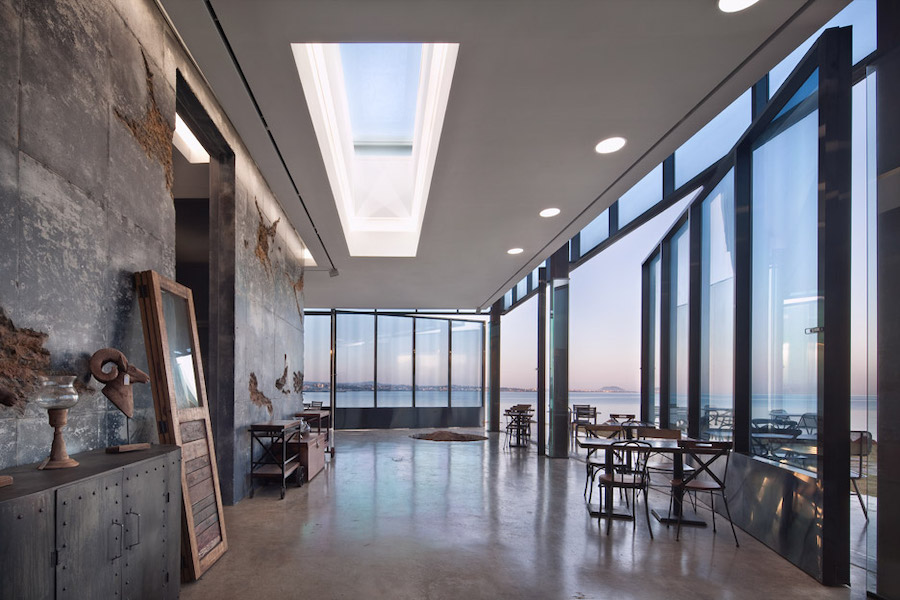 Claim to fame: Termed as the "K-pop King", G-Dragon has written multiple top hits that blasted him to fame. His Jeju ambient cafe, Cafe Aewol Monsant boasts interiors that personifies his character. The cafe's floor-to-ceiling glass windows give guests a panorama view of Jeju Island. You might just be thinking "Boomshakalaka" as you pamper yourself with his menu offerings.
Address: 56-1 Aewolbukseo-gil, Aewol-eup, Jeju-si, Jeju-do, South Korea
Phone: +82 64-799-8900
Daily: 10.00am – 7.00pm
K-Pop Cafe Hopping Is Gonna Be Lit When Borders Reopen!
While tourism has to yet to restart in Korea, we hold out hope with the reciprocal green lane arrangement between Singapore and Korea. That's one step closer to experiencing K-Pop, endless shopping and k-pop cafes! Hopefully, we'll also have a little bit more money to spend when international travel finally happens.
Oh, and did I mention using your YouTrip card on your cafe-hopping spree to take advantage of YouTrip's Wholesale Exchange Rates?
If you still haven't gotten your free YouTrip card yet, use promo code <BLOG5> to sign up and receive a free S$5 in your account!
For more great tips and guides like this, join our Telegram Community (@YouTripSquad) and subscribe to our free weekly newsletter here!
Related Articles
Singapore Public Holidays 2021: Maximise 10 Long Weekends
SingapoRediscovers Vouchers: Where & How to Redeem
Immunity Passports: Will They Help Resume Travel During COVID-19?