The latest developments for driving into Malaysia, plus a guide to avoiding traffic at Woodlands Checkpoint. Read on if you're planning a quick weekend getaway in Johor Bahru!
Driving to JB soon? From today, fully vaccinated travellers from Singapore and Malaysia can now enjoy test-and-quarantine-free land travel — via all modes of transport! Here's a quick rundown of what you need to have with you upon entry to JB and Singapore. Scroll down for a guide to avoiding crowded checkpoints for those taking other forms of land transport.

💜 Now To 15 May 2022: Book your next getaway with Singapore Airlines using your YouTrip Mastercard and get up to S$200 worth of Cashback and Changi Gift Card! Find out more here.

💜 Stay Up To Date:
– Ultimate Guide to VTF Travel From Singapore
– Singapore Vaccinated Travel Framework Updates: What You Need to Know
Driving To JB: Entry Checklist
Fully vaccinated travellers from Singapore and Malaysia can now enjoy test-and-quarantine-free land travel — via all modes of transport! Here's a quick rundown of what you need to have with you upon entry to JB and Singapore.
🇲🇾 Driving To JB
🇸🇬 Returning To SG
Entry Checklist
✅ Make sure your tanks are 3/4 full
✅ Check on your Road tax validity
✅ Have your vehicle's certificate of insurance with you
✅ Prepare toll charges — pay through Nets cashcard (~S$4.20)
✅ Bring Touch 'n Go card
👉🏻 Take note that cards become invalid if unused for 12 months
👉🏻 New ones can be found at local convenient stores
✅ Prepare road charges — currently waived until 7 April (~S$6.45)
✅ Ensure you have a Vehicle Entry Permit
✅ Download MySejahtera app
👉🏻 Complete the pre-departure form under the "traveller" tab


–
Driving To JB: Via Other Land Transport Methods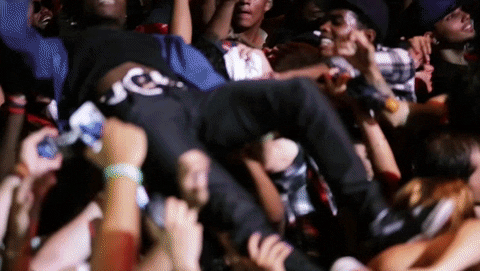 We all love a quick weekend getaway to JB, but the massive crowd at the Singapore Checkpoint can be a real agony — but "no pain, no gain" amirite? We however beg to differ. There are ways to escape the horde with a proper plan. Here's YouTrooper Douglas Yong's tried-and-tested itinerary.
18:30 – Enter JB On A Friday Night
After I knocked off from work on Friday, I met up with my partner-in-crime to have dinner in Singapore. The evening peak hours are always unpredictable, so I wouldn't want to get stuck at the Woodlands Checkpoint traffic jam while hungry. I also don't recommend taking your chances to have dinner in JB, because the jam could take up to 3 hours during the evening peak.
After dinner, we called for a Grab around 8.30 pm, and the fare was just under S$30 from the Central Business District to Woodlands Checkpoint.
21:00 – Tackle Woodlands Checkpoint
Compared to the weekend crowd, the Friday night crowd is way easier to manage — because the causeway was rather bare, our buses were able to zoom right across and we cleared Malaysia customs very quickly. Our total journey from Woodlands Checkpoint to JB Sentral took less than an hour!
Pro-tip: Automated lanes may not always be the quickest way across. Jump over to the manual ones if they are short!
Here's a breakdown of how much time we spent at each place:
Location
Duration

Singapore Checkpoint

10 minutes

Bus Terminal

30 minutes

Causeway

2 minutes

Malaysia Customs

10 minutes

Total: 52 minutes
22:00 – Check in to Belllo Hotel
We picked Belllo Hotel for its convenient location. The boutique hotel sits on Jalan Meldrum, right behind the famous Kam Long Curry Fish Head — and is only a 5-minute walk from City Square.
We've pre-booked the Premier Room for S$64 on Expedia, but decided to top up an extra RM 92.99 (~S$30.63) and treat ourselves to their suite since it was available. That worked out to a total of S$47 per person. 🎉
The spacious air-conditioned 26-square feet room had everything we needed — a queen bed, sofa bed, 48-inch TV, WI-FI, a rain shower, towels, toothbrush sets, cups, an electric kettle, tea, instant coffee, bottled water, hangers, a safe, and even an iron with ironing board. It's big enough for three to stay, so it was more than enough for the two of us.
The staff were very friendly and were able to accede to our request for an extra blanket within five minutes. For the price paid, we definitely enjoyed our stay.
Pro-tip: Prepare an extra RM 10 (~S$3.10) for mandatory tourist tax per room, to be paid upon check-in.
09:30 – Check Out
After a good night's rest, we were ready to take on JB! The check-out process took about five seconds – once the concierge had confirmed our room number, we were able to set off. No paperwork was needed, and that's definitely a plus point. Kudos to Belllo Hotel for the seamless process.
10:00 – Massage
We took a 5-minute walk to City Square JB and headed right up to Thai Odyssey on level 3. The award-winning massage & spa centre offers many treatments, ranging from traditional Thai massage to herbal therapy massage.
Because of my aching shoulders, I opted for the 120-minute Traditional Thai Massage at RM 178.10 (SGD $53.99) while my friend chose the 120-minute Thai Aromatherapy at RM 220.50 (SGD $66.84). If you're also aching from sitting too long in the office, I'd recommend the Traditional Thai Massage to knead out all the stubborn knots in your muscles and discover satisfying cracks that you'd never thought were possible.
Pro-tip: Make sure to email or call before going to secure a spot!
12:00 – Lunch
Hidden in a corner on level 3 of City Square JB (a few steps away from Thai Odyssey), is a popular Korean restaurant opened by celebrity chef Baek Jong-won. The restaurant, Bornga, is always filled with Korean diners (that's when you know the food is really good!), and serves both BBQ and cooked food.
We had the signature Bibimbap, Grilled Short Ribs Patties, Seafood Pancake, Steamed Egg, and lots of refillable banchans that included kimchi, beansprouts, omelettes, and many more. The bill came up to RM 151.95 (SGD $50.13), so that worked out to around SGD $25 per person. For the superb quality of food and portion, it was a steal!
Singapore has a few outlets too, but of course, the price in JB is cheaper by a mile.
Pro-tip: Portions here are huge, so listen to your waiter when he tells you you're ordering too much.
13:30 – Movie
Catching the latest blockbuster has got to be one of every Singaporean's favourite activities when in JB. After all, S$6 movie tickets are a hard deal to pass up.
We caught Bumblebee at MM Cineplexes on level 5 of City Square, and the comfy theatre seemed to have been renovated recently with newer cushy seats and decor.
15:00 – Shopping
Of course, we couldn't return without a good ol' shopping spree. Popular hunts include local brands such as Brands Outlet and Padini Concept Store in Komtar JBCC — another popular shopping mall connected to City Square. These two stores offer inexpensive clothes that range from everyday T-shirts to trendy wear and office wear.
International brands like Uniqlo, H&M, and Cotton On in City Square are also very popular among Singaporeans because they are relatively cheaper due to the exchange rates.
16:00 – More Shopping At The Pharmacy
Bargains don't just end there! Pharmacies like Guardian and Watsons in City Square JB are full of bargains too. Branded shampoos, conditioners and hair masks, skincare products, oral health products (especially electric toothbrush heads) are also cheaper in JB.
I managed to snag the popular Bio-Essence Bio-Renew Royal Jelly Exfoliating Gel for RM 71.90 (~S$23.70) — it costs S$32.90 in Singapore!
16:30 – Snack On Freshly Baked Confectionery
A weekend JB getaway is never complete without queuing up for fresh confectionery. Located on the third floor of City Square JB is Ming Ang, a famous confectionery shop that bakes all sorts of traditional pastries. Their signature Tambun Biscuit (original, pandan, or coffee) is crispy and non-greasy, perfect to savour at any time of the day.
Original and coffee flavours had a waiting time of 30 minutes, so I opted for 3 boxes of pandan Tambun Biscuits instead, along with 3 bags of Heong Peah and a box of Portuguese egg tarts. If only I had more hands to carry across the checkpoints, I would've bought more!
The total bill came up to RM 92.50 (~S$30.50).
17:00 – Return to Singapore
We had a dinner party to get to in Singapore, so we left promptly after getting our fresh pastries. The journey back to Singapore was even quicker. Here's a breakdown of how much time we spent at each location.
Location
Duration

Malaysia Customs

5 minutes

Bus Terminal

2 minutes

Causeway

2 minutes

Singapore Checkpoint

5 minutes

Total: 14 minutes
Driving To JB? Enduring the Crowd isn't Necessary
Our journey into JB on a Friday night took less than an hour, and the trip back to Singapore on a Saturday evening was complete within 15 minutes. With just 18 hours in JB, we completed our shopping, massage, movie, and even had a satisfying lunch.
What's more, after returning to Singapore, we still had 1.5 days of weekends left!
Bonus Pro-tip: Saving time and money.
Throughout the whole trip, I didn't waste time queuing at the money changer. All I did was tap my YouTrip card for every purchase and let YouTrip do the currency exchange automatically. When my funds were low, I topped up Singapore Dollars accordingly with a linked credit card (no OTP needed)!
Here's a quick comparison:
Item
Money Changer

YouTrip

Hotel
(

RM 92.99)

S

$30.84

S$30.63
Massage
(

RM 398.60)

S

$132.21

S$131.50
Movie
(

RM 34)

S

$11.28

S$11.22
Restaurant
(

RM 151.95)

S

$50.40

S$50.13
Pharmacy
(

RM 71.90)

S

$23.85

S$23.72
Confectionery
(

RM 92.50)

S

$30.58

S$30.52
Pro-est Tip? Remember to bring your YouTrip card along to enjoy Wholesale Exchange Rates overseas with zero bank fees too!
We're super excited about how quickly things are returning to 'normal'. However, let's not forget to do our part to help curb the spread of the virus by masking up and adhering to safety practices whenever we partake in travel or social activities. As always, whenever you make your travel bookings online or spend overseas, be sure to use your YouTrip card to skip out on those pesky bank fees and make full use of our great currency exchange rates!
Sign up now and be sure to check out our YouTrip Perks page for exclusive offers and promotions too! For more great tips and articles like this, join our Telegram(@YouTripSG) and subscribe to our free weekly newsletter here or down below!
And while you're at it, why not join the conversation with thousands of #YouTroopers in our very own Community Telegram Group @YouTripSquad? Get tips and tricks to everything YouTrip including exclusive invites to exciting events and experiences, & be part of the #YouTripSquad! 💜
Stay safe, and happy travels!
Related Articles
Music Festivals in Europe That Will Be Happening in 2022
Guide To The Best Barcelona Tapas
The Ultimate Paris Food Guide For All Budgets

All currency exchanges are accurate as of 11 Jan 2018. Bank card prices are calculated based on 3.25% foreign currency transaction fee.