If you're the superstitious type, or you just prefer to err on the safe side of things, then you're definitely no stranger to what Li Chun (立春) is. For those who are unfamiliar, it's time to jump on the bandwagon, and – as Pharrell Williams and Daft Punk have sung – get lucky!
It was not till I started working full-time back when I was a freshly minted graduate that I discovered what Li Chun was, thanks to my savvier (and 'pantang', or superstitious) colleagues.
But it would explain the queues snaking around the block for the ATMs nearby, appearing only at certain times and days in February. It'll then disappear as quickly as when it first appeared, before reappearing later in the day again.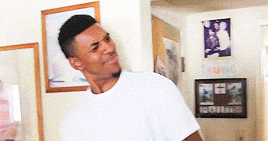 So, what has Li Chun got to do with ATM queues? If you're as confused as Nick Young right now, don't worry. We've got you covered so you'll be well-prepared for Li Chun this Chinese New Year 2021!
So, What's Li Chun?
First of all, Li Chun is the auspicious practice of depositing money into your bank account, which follows a strict schedule. This schedule is a standard "deliverable" by Feng Shui masters every lunar new year season (on top of their regular zodiac predictions). 
This practice is said to have originated from Chinese culture, where the village farmers in China celebrate the beginning of spring by making offerings to Taoist and Buddhist gods in exchange for a prosperous and bountiful harvest in the year ahead.
Another practice during Li Chun is to balance an egg on a flat surface successfully. It's believed to be possible because the Moon and Sun are aligned on this day, affecting the Earth's gravitational field.
Why Do Singaporeans Care About Li Chun?
It does make sense that Li Chun would then find its way into Singaporean's tradition. We don't look for harvests, but a great fortune in the Lunar New Year. In more recent years, Li Chun is all about seeking financial stability, and a steady income throughout the year. I believe this is something that many will be hoping for this year!
So in place of making offerings, we offer our money to our bank accounts. In a less superstitious context, it may be seen as an attempt to kickstart some sort of saving habit (although we don't see those queues very often after February…)
Do I Have To Deposit A Large Amount of Money?
The consensus is that you can deposit any amount of money, as long as you deposit something. In this case, the practice of depositing money and the hour chosen for this will matter.
What I recommend: Any amount between $20 – $100. That way, you're not carrying too much cash on you as a safety and security measure.
I can neither confirm nor deny if there's any correlation between the amount you deposit and the amount of financial stability you get in the year.
Alright, I'm Sold! When Should I Make The Deposit?
Hold up, not so fast!
As I've mentioned, there's a specific date and time when you should deposit your money to Li Chun, and it follows a schedule that varies according to your zodiac sign.
Good fortune does not just fall from the sky – it needs a certain amount of sacrifice. In this case, that's your time.
As you can see from the diagram, there are several "good" time-slots to make a deposit. There are also "better" timings, where it is more auspicious for one to deposit their money.
Look out for those hours marked with an X! These are inauspicious timings for each zodiac to deposit their money. When it comes to luck – best be safe, than sorry.
Those empty slots? You can still deposit money during those times, but it does not affect your fortune (allegedly).
This year's Li Chun starts on 3 February 2021 at 9.00pm and ends on 4 February 2021 at 9.00pm.
Skip The Queues, Top Up With YouTrip!
Considering that there is a global pandemic going on right now, we recommend that you stay put wherever you are and avoid queues at the deposit machines. Reach out for your phone and opt for the socially distant method of depositing into YouTrip instead!
It's more about the practice of depositing rather than the amount, or the account for that matter. With YouTrip, the best thing is that you don't have to travel out just to meet a specific time-slot – it's all in your hands!
P.S.: For a limited time, get 1% Instant Cashback For PayNow QR Top-Ups! Make your next top-up with PayNow QR and get rewarded with 1% instant cashback! Update your YouTrip app to the latest version before topping up. Click for more details. 
BONUS: Auspicious Timings To Discontinue & Start Work
If you're planning your off days for this festive season, here's a guide to when's the best time to stop work, and start work again, so you can convince your boss why your leave is justified (disclaimer: results not guaranteed)!
When To Stop Work Based On Your Zodiac
| | | |
| --- | --- | --- |
| Date | Day | Clashing Zodiac |
| 9 Feb | Tuesday | Horse |
| 10 Feb | Wednesday | Goat |
| 11 Feb | Thursday | Monkey |
When To Start Work Based On Your Zodiac
| | | |
| --- | --- | --- |
| Date | Day | Clashing Zodiac |
| 15 Feb | Monday | Rat |
| 17 Feb | Wednesday | Tiger |
| 18 Feb | Thursday | Rabbit |
| 23 Feb | Tuesday | Monkey |
Information from: Feng Shui Beginner
Time To Get Your Huat On With YouTrip!
Save that trip to the ATM, and top up your YouTrip account during your allocated "double huat" time, and you're all set for Li Chun this Chinese New Year 2021! 
With so much 'huat' in one article, the only way I can conclude is to wish you good luck and great fortune this year! Happy Chinese New Year!
Still haven't applied for your free YouTrip card yet? Sign up with promo code <BLOG5> to receive a sweet S$5 in your account. 😎 
For more great tips and guides like this, join our Telegram Community (@YouTripSquad) and subscribe to our free weekly newsletter here or down below!
Related Articles
Singapore Public Holidays 2021: Maximise 10 Long Weekends
11 Singapore Staycation Under S$200 (SingapoRediscovers Vouchers)
How To Save More On Overseas Online Shopping: Exchange Rate Guide