An itinerary guide on how to avoid traffic at Woodlands Checkpoint. Enjoy a quick weekend getaway in Johor Bahru (JB) with things to do, eat, shop and more!
We all love a quick weekend getaway to JB, but the massive crowd at the Singapore Checkpoint can be a real agony. Many say that enduring the mob is necessary, because "no pain, no gain" amirite?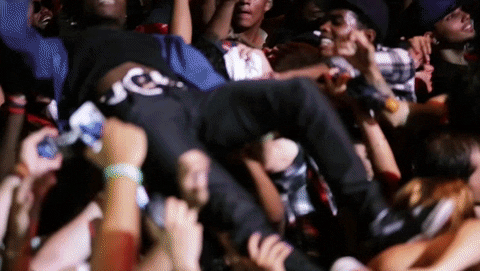 Nah, that's not true! I managed escape the horde with a well-planned journey and headed straight into JB for my weekend getaway. Now that I'm back, I'll share my tried-and-tested itinerary!

18:30 hrs – Get off work
After I knocked off from work on Friday, I met up with my partner in crime to have dinner in Singapore. The evening peak hours are always unpredictable, so I wouldn't want to get stuck at the Woodlands Checkpoint traffic jam while hungry. I also don't recommend taking your chances to have dinner in JB, because the jam could take up to 3 hours during evening peak.
After dinner, we called for a Grab around 8.30pm, and the fare was just under SGD $30 from the Central Business District. That's only SGD $15 each!
Protip: Enter JB on a Friday night.

21:00 hrs – Woodlands Checkpoint
Compared to the weekend crowd, the Friday night crowd was easier to manage and the causeway was rather bare, so our buses zoomed right across and we cleared Malaysia Customs very quickly. Our total journey from Woodlands Checkpoint to JB Sentral took less than an hour! Here's a breakdown of how much time we spent at each place:
Location
Duration

Singapore Checkpoint

10 minutes

Bus Terminal

30 minutes

Causeway

2 minutes

Malaysia Customs

10 minutes

Total: 52 minutes
Protip: Automated lanes at Singapore Checkpoint may not be faster, join the manual lanes instead if they're shorter.

22:00 hrs – Check in to Belllo Hotel
We picked Belllo Hotel for its convenient location. The boutique hotel sits on Jalan Meldrum, right behind the famous Kam Long Curry Fish Head, and only a 5-minute walk from City Square.
We've pre-booked the Premier Room for SGD $64 on Expedia, but decided to top up RM 92.99 (SGD $30.63) for the Suite while checking in because it was available. That worked out to around SGD $47 per person.
The spacious air-conditioned 26 square feet room had everything we needed – queen bed, sofa bed, 48-inch TV, WIFI, hot rain shower, towels, toothbrush sets, cups, electric kettle, tea, instant coffee, bottled water, hangers, and even an iron with ironing board, plus a safe in the wardrobe. It's big enough for three to stay, so it was very cosy for two of us.
The staff were very friendly, and were able to accede to our request for an extra blanket within 5 minutes. The beds and pillows were also extremely soft and puffy too! For the price paid, we definitely enjoyed our stay.
Protip: Prepare a flat fee of RM 10 (SGD $3.12) for tourist tax per room upon check in.

09:30 hrs – Check out
After a good night's rest, we were ready to take on JB! The check out process took about 5 seconds – once the concierge had confirmed our room number, we could set off. No paper work was needed and that's definitely a plus point. Kudos to Belllo Hotel for the seamless process.

10:00 hrs – Massage
We took a 5-minute walk to City Square JB and headed right up to Thai Odyssey on level 3. The award-winning massage & spa centre offers many treatments, ranging from traditional thai massage to herbal therapy massage.
Because of my aching shoulders, I opted for the 120-minute Traditional Thai Massage at RM 178.10 (SGD $53.99) while my friend chose the 120-minute Thai Aromatherapy at RM 220.50  (SGD $66.84). If you're also aching from sitting too long in the office, I'd recommend the Traditional Thai Massage to knead out all the stubborn knots in your muscles and discover satisfying cracks that you'd never thought were possible.
Protip: Email or call the centre to book an appointment in advance, they rarely have slots for walk-in customers.

12:00 hrs – Lunch
Hidden in a corner on level 3 of City Square JB (a few steps away from Thai Odyssey), is a popular Korean restaurant opened by celebrity chef Baek Jong-won. The restaurant, Bornga, is always filled with Korean diners (that's when you know the food is really good!), and serves both BBQ and cooked food.
We had the signature Bibimbap, Grilled Short Ribs Patties, Seafood Pancake, Steamed Egg, and lots of refillable banchans that included kimchi, beansprouts, omelettes, and many more. The bill came up to RM 151.95 (SGD $50.13), so that worked out to around SGD $25 per person. For the superb quality of food and portion, it was a steal!
Singapore has a few outlets too, but of course, the price in JB is cheaper by a mile.
Protip: If your waiter says you've ordered too much, listen to him! The portions here are quite large and we regret not heeding his advice.

13:30 hrs – Movie
Catching the latest blockbuster is one of Singaporeans' favourite activity on a weekend JB getaway. Under SGD $6 tickets cannot be missed! 
We caught Bumblebee at mmCineplexes on level 5 of City Square, and the comfy theatre seemed to have renovated recently with newer cushy seats and decor. 
Protip: Buy your tickets early, because the cinema gets very busy in the afternoon.

15:00 hrs – Shopping
You know the drill – shopping is a must! Popular hunts include local brands such as Brands Outlet and Padini Concept Store in Komtar JBCC, another popular shopping mall connected to City Square. These two stores offer inexpensive clothes that range from everyday T-shirts to trendy wear and office wear.
International brands like Uniqlo, H&M, and Cotton On in City Square are also very popular among Singaporeans, because they are relatively cheaper due to the exchange rates.
Protip: Check out the sale section in these clothing stores because prices can go as low as RM10 (SGD $3.12) a piece!

16:00 hrs – Pharmacy
Bargains don't just end there! Pharmacies like Guardian and Watsons in City Square JB are full of bargains too. Branded shampoos, conditioners and hair masks, skincare products, oral health products (especially electric toothbrush heads) are also cheaper in JB.
I managed to snag the popular Bio Essence Bio-Renew Royal Jelly Exfoliating Gel for RM 71.90 (SGD $23.72), as the usual price in Singapore is SGD $32.90 without sale.
Protip: Make a shopping list before you do a pharmacy run, because you'll be tempted to grab everything.

16:30 hrs – Freshly Baked Confectionery
A weekend JB getaway is never complete without queuing up for fresh confectionery. Located on the third floor of City Square JB is Ming Ang, a famous confectionery shop that bakes all sorts of traditional pastries. Their signature Tambun Biscuit (original, pandan, or coffee) is crispy and non-greasy, perfect to savour at anytime of the day.
Original and coffee flavours had a waiting time of 30 minutes, so I opted for 3 boxes of pandan Tambun Biscuits instead, along with 3 bags of Heong Peah and a box of Portugese egg tarts. If only I had more hands to carry across the checkpoints, I would've bought more!
The total bill came up to only RM 92.50 (SGD $30.52).

17:00 hrs – Return to Singapore
We had a dinner gathering to catch in Singapore, so we left promptly after getting our fresh pastries. The journey back to Singapore was even quicker. Here's a breakdown of how much time we spent at each location.
Location
Duration

Malaysia Customs

5 minutes

Bus Terminal

2 minutes

Causeway

2 minutes

Singapore Checkpoint

5 minutes

Total: 14 minutes

Conclusion – Enduring the Crowd isn't Necessary
Our journey into JB on a Friday night took less than an hour, and the trip back to Singapore on a Saturday evening was complete within 15 minutes. With just 18 hours in JB, we completed our shopping, massage, movie, and even had a satisfying lunch.
What's more, after returning to Singapore, we still had 1.5 days of weekends left!
Bonus Protip: Saving time and money.
Throughout the whole trip, I didn't waste time queuing at the money changer. All I did was just to tap my YouTrip card for every purchase and let YouTrip do the currency exchange automatically. When my funds were low, I topped up Singapore Dollars accordingly with a linked credit card (no OTP needed).
YouTrip's exchange rates were also better than the money changer's, so I saved both time and money!
Item
Money Changer
YouTrip
Hotel
(

RM 92.99)

$30.84

$30.63
Massage
(

RM 398.60)

$132.21

$131.50
Movie
(

RM 34)

$11.28

$11.22
Restaurant
(

RM 151.95)

$50.40

$50.13
Pharmacy
(

RM 71.90)

$23.85

$23.72
Confectionery
(

RM 92.50)

$30.58

$30.52
Based on 11 Jan 18 rates at JB Sentral
Remember to bring your YouTrip card along to enjoy Wholesale Exchange Rates overseas too.
Have a travel itinerary to share? Drop us a note at editorial@you.co and you could be featured next!
Read: Singapore Airlines Latest Promotion Fares
Read: Cheapest Budget Airlines Promotion Fares

Read: 8 Genius Travel Accessories Every Traveller Must Have
Read: Best Things To Do In Ho Chi Minh City
Read: How to Buy From Taobao 2019 Guide
Enjoy a worldwide fees-less travel experience!