If you haven't heard, 18 local money changers were recently raided and two batches of suspected fake Burmese Kyat were confiscated.  
Although fake currencies are uncommon these days (thanks to advanced money printing technology), Singapore as a global metropolitan is still not all safe from it.
The recent investigation was prompted by the arrest of two Singaporeans in Yangon, for allegedly using fake Myanmar money – which they claimed to have received from money changers in Singapore.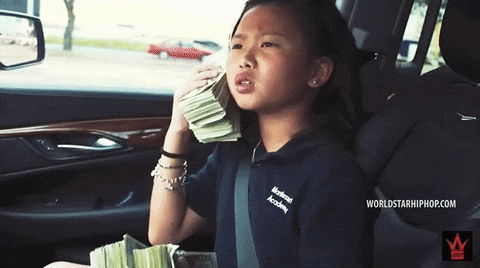 Breaking laws in a foreign country (albeit unknowingly) and being arrested will be a huge headache, and your travel plans will definitely be thrown into utter chaos. So how can you avoid the same fate?

#1 Arm Yourself with Knowledge
Before heading to the money changer, research on the currency that you are looking to exchange. Different currencies have different security features – colour-changing strips, raised printing, hidden watermarks, and the list goes on.
For example, the new Euro (EUR) notes include a watermark portrait of Greek mythological figure Europa and she's visible when you hold the note against the light. When you tilt the note, you should also see Europa in the silver security strip.
Other popular fake currencies also include the Thai Baht (THB), Malaysian Ringgit (MYR), US Dollar (USD), and Singapore Dollar (SGD).

#2 Inspect Your Cash Immediately On The Spot
Of course, unless you're a seasoned traveller, you may not have enough hands-on experience to tell the difference between real and counterfeit foreign money – especially when it's your first time travelling to that country.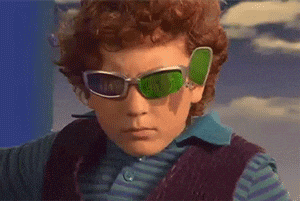 However, that doesn't mean you shouldn't inspect the notes from your money changer. After exchanging, perch yourself to the side of the counter and check every note. If a particular note feels oddly thin or has unusual ink patterns compared to the rest, request another note from the money changer immediately.
It can be troublesome to check through every note, particularly for currencies with huge denominations like the Indonesian Rupiah (IDR) and Vietnamese Dong (VND), but the risk of fake currencies cannot be undermined.

#3 Use Credit or Debit Cards For Retail Purchases (With Caution)
Cards do away with all the hassle that cash brings. If you think inspecting notes at money changers is troublesome, your inconveniences really only begin when you land in a foreign country.
Staying vigilant for your bulky cash and wallet (that's a prime target for pickpockets), having to count cash diligently when making purchases – the hassles are endless.
With cards, a simple swipe or tap does the trick. No bulky wallets, no counting. Of course, trading your cash for convenience has a catch here.
The bank that issued your card will charge admin fees (up to 3.5%) to facilitate the currency conversion for every purchase. In addition, if you choose to pay with Dynamic Currency Conversion (DCC), you can rack up to 5% fees, yikes!
BONUS TIP: Secure Foreign Currencies with Mobile Wallet
With YouTrip, you get to enjoy Wholesale Exchange Rates (as competitive as money changer rates) with zero fees. These perks are further enhanced by a prepaid Mastercard, where you can shop comfortably across millions of global merchants in over 150 currencies.
If you will be using any of the 10 most-traded currencies (SGD, GBP, EUR, USD, HKD, JPY, AUD, NZD, CHF, SEK), you can also lock in favourable rates to exchange immediately. Your new currencies will then be stored in its respective currency wallets, waiting to be spent on your upcoming trips. Fake foreign currency will never be a problem… ever! Just top up your YouTrip wallet and you're ready to spend anywhere in the world.
Read: How I Lost S$9,000 in Tokyo, Japan
Read: 5 Unique Getaways for Chinese New Year Holiday 2019
Read: PayPal Currency Conversion Guide 2019
Read: Fluctuating Exchange Rates and How to Take Advantage
Have you had experiences with fake currencies?  Let us know in the comments!